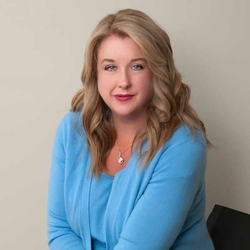 Department(s):
School of Commerce and Media
School of Commerce and Media
Title(s):
Associate Prof.
Commerce Department Chairperson
Dr. Ann Strahle is an Associate Professor and Director of the School of Communication and Media at the University of Illinois Springfield. She received both her bachelor's and master's degrees from the School of Journalism at Indiana University, and her doctorate from the Institute of Communications Research at the University of Illinois. Dr. Strahle teaches courses on media law and ethics, media history, reporting, visual storytelling, cultural effects of advertising, and public relations. Prior to academia, Dr. Strahle was a television journalist for eighteen years, and covered events such as the Bosnian war (as an embedded reporter).
Her scholarship is centered on how the status of religion is used in national iconography and ritual, and how religion and religious messages are used to justify certain acts or attitudes of the individual and organizations. Her work involves tracing the evolution of religious messages embedded in communication and media within social institutions. Her research interests also include both historical and freedom of expression legal frameworks.
She has presented her research at numerous national and international conferences, including the National Communication Association and International Association for Media and Communication Research. Some of her more recent publications include Finding Belief Systems in Modern War Movies: An Analysis of American Film "The Messenger" Through the Lens of the American Civil Religion for the Journal of Communication and Religion, and The Use of Religious Symbols in American Military Press Releases, in the journal GSTF Journal of Media and Communications. Her paper, Ritual Signs of Religion through Military Communication, received the "Best Paper" award at the International Conference on Journalism and Mass Communication (JMComm) in 2014.