To review and publish content for your unit, visit the Moderated Content page and filter down by Moderation state 'Unit Review' and select your Unit from the dropdown list.
*If you do not see the content, make sure the editor added the department/unit to the content (in example below there is no unit defined).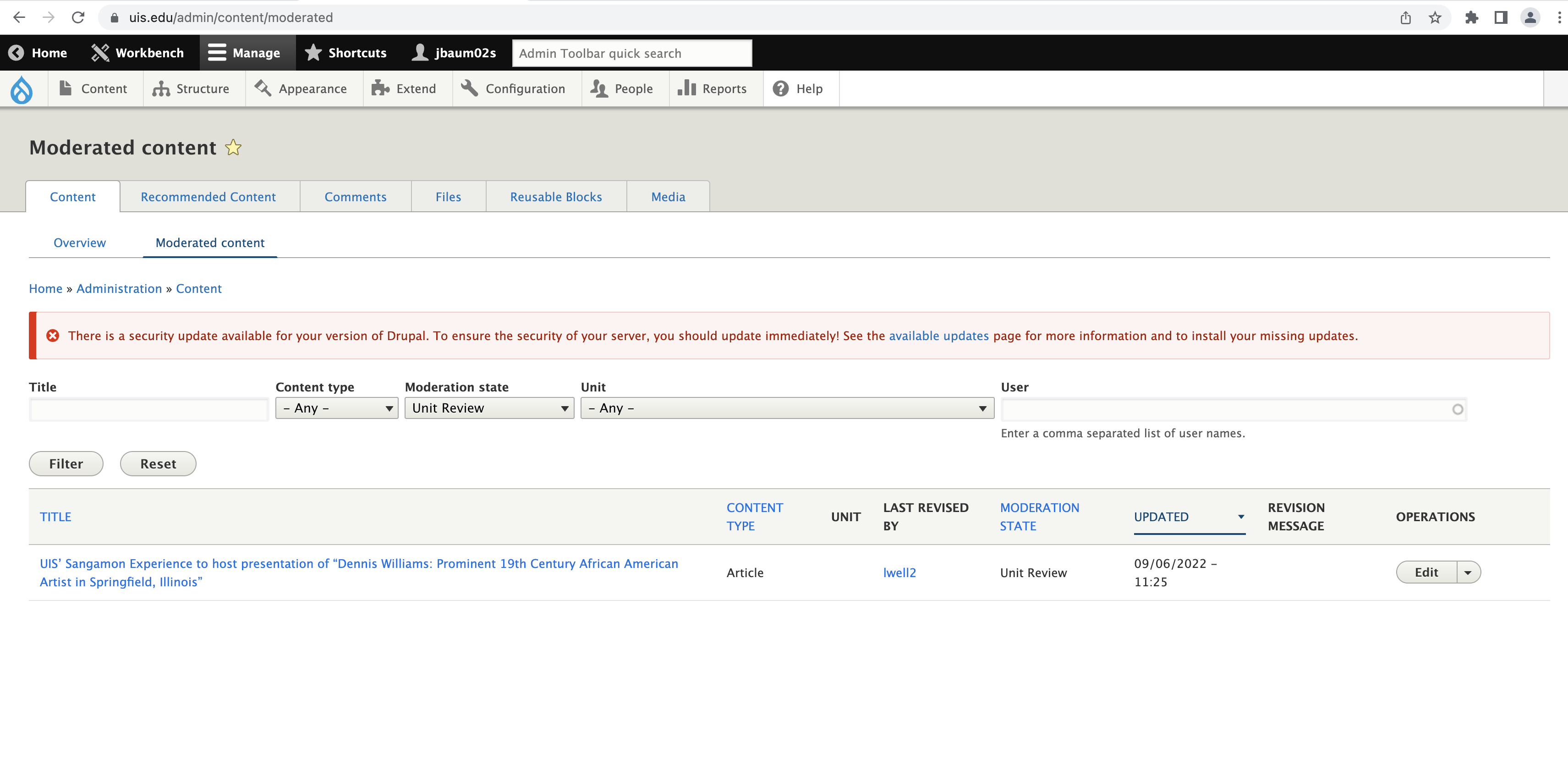 Click the title of the content to review, where you will see the latest revision of the page. Review the content and compare against the Content Review Checklist to ensure the content follows the guidelines, and make any necessary updates, or email/communicate with the editor on what updates need made in order to publish the content.
Once the content is reviewed and updated to follow the Content Review Checklist, click the dropdown for the Moderation State and change to Publish, and click Apply. If additional changes need made, change the moderation state to Draft, and send back to the editor for additional updates.
If the Publisher or Editor needs assistance with formatting/styling issues, adding pages to the menu, etc., submit the content for 'Needs Review' and leave a log message with what you need assistance with. This adds the content to the Office of Web Services queue to review.
If you have questions about processing and publishing content in your Unit Review, contact webservices@uis.edu.