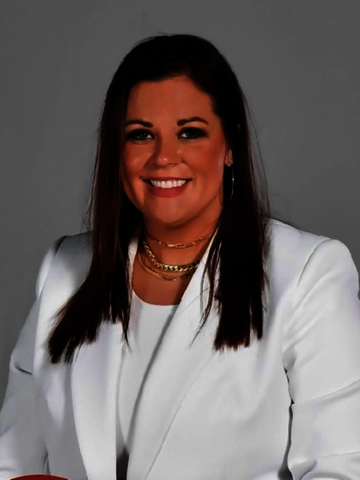 The University of Illinois Springfield Athletics Department announced today that Summer Quesenberry has been named the new Prairie Stars women's basketball head coach. Quesenberry has been a collegiate head coach for nine seasons, including at NCAA Division II Alderson Broaddus for the past two seasons.
 
"I am ecstatic for the opportunity to join the University of Illinois Springfield and to lead the Prairie Stars Women's Basketball Program," said Quesenberry. "I want to thank Director of Athletics Laura Liesman, as well as the search committee for allowing me to unite with an institution and an athletic department that provides an environment committed to holistic student-athlete development. UIS is dedicated to providing an exceptional experience for student-athletes to thrive and flourish; succeeding on the court, in the classroom, and within the community while developing the skills necessary for lifelong learning. I am proud to be associated with an institution that embodies the development of values, establishment of culture, and merits achievement that reaches far beyond the confines of the court. 
 
"I encourage the entire campus and Springfield community to join us on this journey as we continue to build off the foundation laid by Coach Thousand and embrace the challenge of further elevating Prairie Star Women's Basketball to an elite level. Together, we will build a championship culture founded in competitive excellence. Protect the Prairie!"
 
"I'm thrilled to welcome Summer Quesenberry to UIS and the Springfield communities," said Liesman. "Her enthusiasm and drive to not only lead our women's basketball program on the court, but also to instill meaningful experiences for the student-athletes to be successful people was evident. I look forward to having Summer join our Prairie Star team."
 
Quesenberry heads to Springfield after turning around the program at Alderson Broaddus. She went 20-25 in two seasons, advanced to the conference tournament in both seasons, and advanced to the MEC Quarterfinals in 2021. Last year's team went 13-14 overall and 10-12 in MEC action. The overall record was the best at the school in 14 years, while the conference mark was the top one in 24 seasons. The Battlers ended a 14-year postseason drought in 2021, and made back-to-back appearances this past season for the first time in 20 years.
 
Quesenberry led the turnaround on the offensive side of the ball. In her first season, Alderson Broaddus improved by over nine points a game, and averaged 72.8 points a contest. Last year, the program improved that mark to 76.1 points per game, and it shot nearly 45 percent from the field. Last year, The Battlers were top-four in the MEC, a conference that included the 2022 NCAA Division II National Champion, in assists, blocked shots, field-goal percentage, free-throw percentage, offensive rebounds per game, rebound margin, and three-point field-goal percentage defense.
 
Quesenberry was the head women's basketball coach at Lourdes from 2016-18. The 2017-18 team set program records for most wins and most conference wins. She was the head coach at Brescia from 2012-16. She won 53 games over four seasons. Her final squad in 2015-16 won 13 conference games, the most in program history. That team was division runner-up, which was the best conference finish in program history. She was also the interim head coach at Vassar for the 2008-09 season.
 
Prior to Alderson Broaddus, Quesenberry coached one season at Urbana University for the men's program. That team set a new program record for most conference wins in a season, and advanced to the conference postseason tournament for the first time. She was also a women's basketball assistant coach at the College of Mount Saint Joseph for one year, and Christopher Newport for two seasons. At the latter program, Quesenberry helped the team be ranked No. 1 in NCAA Division III, and advance to the national semifinals in 2011.
 
Quesenberry was a member of the Ohio Wesleyan women's basketball from 2006-08. She appeared in 37 games for the Battling Bishops.
 
Quesenberry graduated from Ohio Wesleyan University in 2008 with a Bachelor of Arts in Physical Education. She is on track to earn her Masters of Arts in Organizational Leadership from Regent University in 2023.
 
UIS women's basketball is coming off its best NCAA season last year when it went 17-11 overall. The Prairie Stars finished sixth in the GLVC, and won their first GLVC Tournament game in program history with a first-round victory over Missouri S&T.