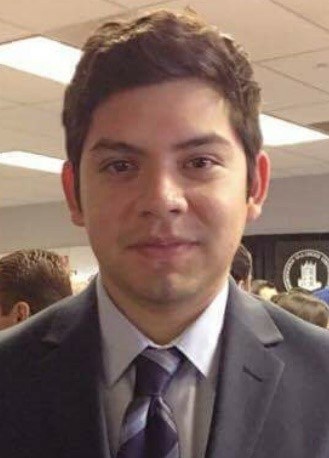 Jean-Pierre Lucas was born in Lima, Peru, but since a young age his family moved to Champaign, Illinois. Upon graduation from Champaign Central High School, Jean-Pierre moved to DeKalb, Illinois and earned his Bachelor's Degree in Political Science from Northern Illinois University, where he was a member of NIU Club Tennis. Thereafter, he enrolled in the Master of Public Administration (MPA) program of the University of Illinois Springfield (UIS), which he earned in 2019. The MPA enabled him to connect theory and practice by linking his experiences in the classroom with his work in a state agency. This combination gave him important tools to become the professional he is today.
During his last year of the MPA program at UIS, Jean-Pierre interned at the Illinois Department of Commerce and Economic Opportunity. He thoroughly enjoyed the dynamics and interactions that the internship offered. That experience gave him the opportunity to obtain first-hand experience on how state agencies run, manage, and work with the community. His daily tasks focused on the hiring process of the State of Illinois. Throughout the internship, he worked on multiple projects, for example, writing and creating a hiring matrix that hiring managers utilize during interviews. They look at many factors and skills that a candidate brings to the table and weigh them separately in order to obtain a score and select the best fit for the job. During that process, he learned how to become better qualified for his professional career (e.g. how to answer questions and how to ask questions when a job interview is conducted).
After completing the MPA and finishing the internship, he accepted a Budget Analyst position at the Governor's Office of Management and Budget (GOMB). At GOMB, analysts are assigned state agencies; in a nutshell, their job is to become acquainted with their programs, funds, revenues and expenditures.
"Even though work can be overwhelming and involves long hours, particularly during budget season and session of the Illinois General Assembly, it is rewarding to see your work be acknowledged every year
Furthermore, it has been meaningful for him to have a team from the very top down always willing to help, encourage, and provide an unlimited number of snacks at all times of the year, all of which help a ton when the GOMB team is trying to meet stringent deadlines. "The experience I'm obtaining at GOMB is priceless and will be useful for me over the long-term as I plan to continue to be a public servant for more years to come. I have made great connections and there is always something to be learned at GOMB, thus, there is never a dull day", Jean-Pierre emphasized. While at GOMB, Jean-Pierre also obtained his U.S. citizenship, a process which took over a year to complete due to COVID-19 restrictions.
Graduates like Jean-Pierre distinguish themselves for their mastery of public service values such as transparency, ethics and accountability. Our alumni are connected to opportunities at the municipal, state, federal and international levels. Our alumni are characterized by a desire to serve others, inspiring leadership inside and outside the walls of academia. Our program has consistently been ranked by US News and World Report among the top 25% best programs in the United States. You can apply to complete your MPA while participating in the Graduate Public Service Internship Program.
For more information on the UIS School of Public Management and Policy and it's degrees, certificates, and programs, contact us at spmp@uis.edu.