ITS Client Services is the primary point of contact for technology questions, problems, and issues. Support is available to all UIS faculty, staff, and enrolled students.
Technology Support that ITS Client Services offers through walk-in, phone, email and chat. Some services are only available if you come into our office as a walk-in customer. If you have questions about the best way to contact us for your particular situation, please give us a call and a consultant will be able to direct you.
Personally Owned Equipment Service Guidelines
In addition to ethics policy limitations, ITS Client Services does not have the capacity to accept and repair computers or hardware components that are not owned by the University of Illinois Springfield. With the limitation above in mind, here is list of services we can provide to personally owned computers:
Installation of Anti-Virus
Installation of Anti-Malware Software
Scanning for Viruses and/or Malware
Wireless and Network installation and configuration
Note: ITS and the University of Illinois are not responsible for any damage or loss of data incurred during servicing of equipment not owned by the University of Illinois Springfield.
Those who need help repairing their personal computers can contact outside businesses, a few local PC repair businesses and their contact information is listed below (NOTE: This list is in no particular order and ITS does not endorse or recommend any business over another)
Location and Hours
Client Services, BRK 180
Located in the Media Lab
Help Desk Hours
Monday – Thursday:
8am - 9pm
Friday: 8am - 5pm
Saturday: Closed
Sunday: 1pm - 9pm
Walk-in Services Only
ITS Client Services
Help Desk Located in
BRK 180 | Media Lab
Lower Level Brookens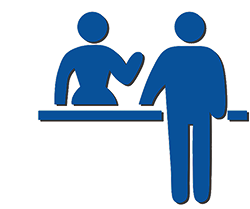 To use the following services, visit ITS Client Services in the lower level of Brookens Library (see Contact Information for directions).
Mobile Devices
We can assist with configuration of UIS email via ActiveSync, as well as wireless connection setup (dependent on device capabilities).
VPN & Wireless troubleshooting
In person, the ITS Client Services will assist with VPN, AnyConnect, and Wireless configuration and troubleshooting on laptops. Those with desktop computers can receive assistance through phone or email or a technician will be sent to on-campus locations.
---
Walk-in, Phone, Email and Chat Services
ITS Client Services
Help Desk Located in
BRK 180 | Media Lab
Lower Level Brookens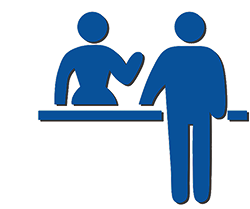 Call (217) 206-6000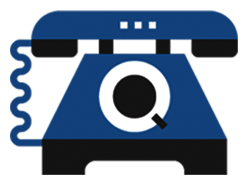 Email TechSupport@uis.edu
Click the "Contact Us" bubble at the bottom right of the page.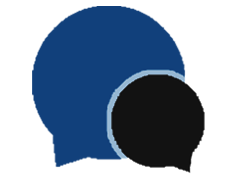 ITS services support
ITS Client Services will assist with issues pertaining to ITS services, such as login and access problems, questions about features and general troubleshooting. Please be aware that problems that are caused by issues on your computer are best answered by phone when you are sitting in front of your computer.
Client Services Supported Software assistance
ITS Client Services strives to provide assistance with most software that is used at UIS. However, there are times that we simply do not have the expertise to provide appropriate support and may have to direct users to another source for assistance.
Other Services
The following services are performed in our offices for computers and other hardware owned by the University. We do make office visits when appropriate, and are available to pick up and deliver computers that we service.
(Except when noted all services below are available ONLY on University of Illinois owned equipment)
PC Setup
We setup all new and reassigned PC's. Setup includes configuration for the UIS network, supported software installation, connection of supported peripheral devices and transfer of data from your old computer (when appropriate).
PC Repair
PCs usually need to be repaired for two reasons, which are discussed separately below. PC repair usually entails Data Recovery and Backup (see below).
Malware Infection
Computers that are infected with malware are not broken but often become unusable. We can restore the computer to a working state through different measures, but in many cases we will need to bring the computer to our office.
ITS Client Services provides full repair services to computers which are under warranty. For computers that are not under warranty we can provide diagnosis and replacement of components. Replacement components must be purchased by the department which owns the computer.
If necessary, we perform data backup and recovery services for computers that we service. For failed hard drives and in cases of extreme infection, data recovery is not always possible, but we will give it our best effort.
For more information, please read our Data Migration Policy.
Printer Support
We provide setup, connection and troubleshooting support to both laser and inkjet printers that are either network or locally connected. Depending on the issue we may refer you to a private company for service.
---
Fee-based Services
There are several services available to current UIS faculty & staff that require a chargeback for the license or the cost of the service. A complete list of these fee based services can be found on our ITS Fees webpage.