Get ready to elevate your campus experience to the next level! The highly anticipated UIS mobile app is set to launch in the summer of 2023, with a soft launch in June for internal audiences to test and resolve any issues. A hard launch will soon follow at the beginning of the Fall semester for the public.
The Office of Web Services (OWS) and Information Technology Services (ITS) have collaborated to bring you a comprehensive mobile app that will make your campus experience smoother and more convenient. With an array of features, the app will allow you to easily access information about campus events, UIS news, and dining options, as well as provide you with quick access to campus safety links, maps, and parking information.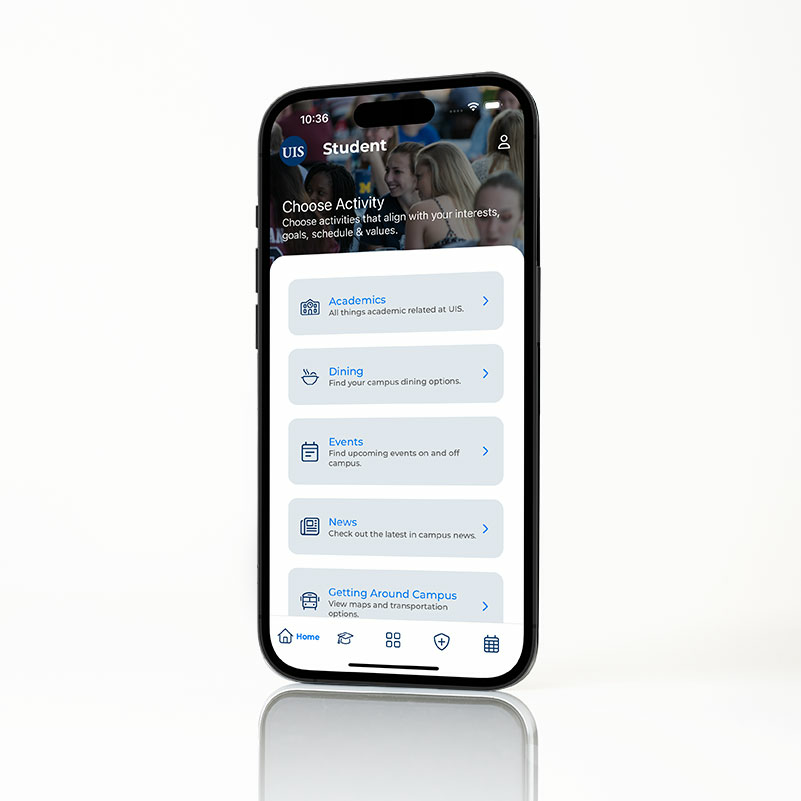 But that's not all! One of the standout features of the UIS mobile app is the Advise U tool, which allows you to identify your academic advisor, schedule appointments, and prepare a tentative drag-and-drop course schedule for an upcoming semester. The app also provides easy access to academic information about your courses, grades, and events.
And the future goals of the app are even more exciting! Imagine being able to view and update your i-card balance, integrate with laundry machines, and receive RAVE notifications about emergencies and campus closures.
The UIS mobile app is an innovative and user-friendly tool that will make campus life easier for students, faculty, staff, and visitors. UIS is committed to staying at the forefront of campus technology and innovation, and the mobile app is just one example of that commitment. So get ready to download the UIS mobile app and elevate your campus experience!