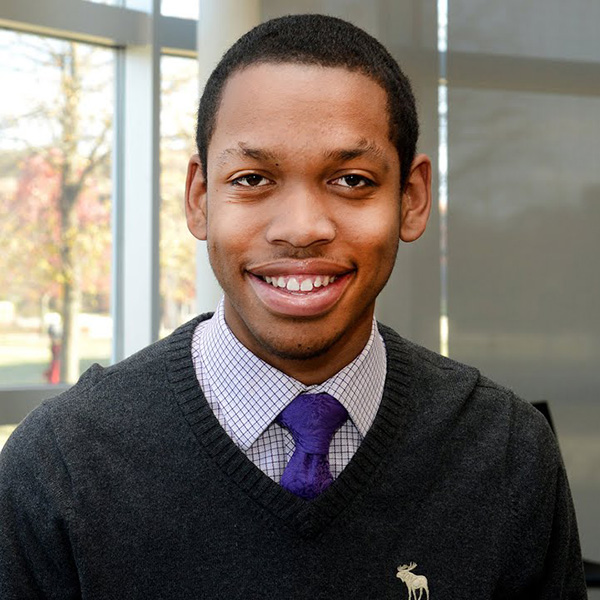 Duane Willingham II
2017
Sociology/Anthropology, B.A.
Praise Gospel Choir, Christian Student Fellowship, Black Male Collegiate Society
The University of Illinois Springfield has always felt like home to Duane Willingham II. Now, he's helping new students make the transition from high school to college. This summer, the Sociology/Anthropology major worked as a Student Orientation Coordinator, helping incoming freshmen learn about UIS and get ready for the school year. On campus, Willingham is the president of the Voices in Praise Gospel Choir and a member of the Christian Student Fellowship and the Black Male Collegiate Society. Following graduation, he'd like to work for a non-profit organization where he can continue to make a difference helping people.
Leadership is lived at UIS. Every day.