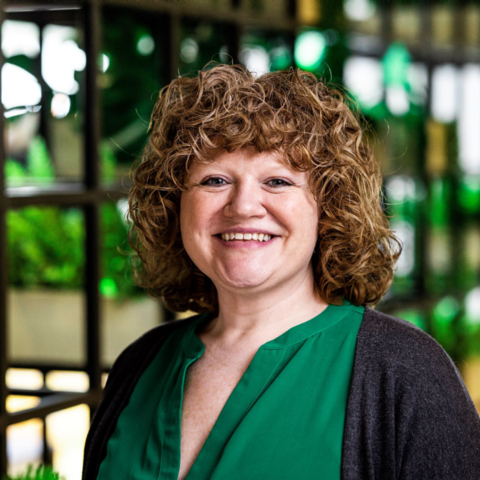 Ariel Van Cleave, senior editor for audio and interim managing editor for Chicago public radio station WBEZ, will serve as the Public Affairs Reporting program's adjunct broadcast writing instructor beginning this fall.
Van Cleave, a 2008 PAR graduate, has nearly two decades of experience in public radio, starting with her time at WCBU in Peoria, while she was an undergraduate student at Bradley University.
During her graduate work with PAR, Van Cleave covered the Illinois General Assembly at the Capitol as an intern for the Illinois Radio Network.
From there, she went on to work in public radio newsrooms in several places, including West Lafayette, Indiana; Dillingham and Kenai, Alaska; Yellow Springs, Ohio; and Seattle.
A native of Princeton, Illinois, Van Cleave's current stint at WBEZ began in 2019. She manages the station's newsroom in the city in addition to its newly established bureau inside the Illinois Statehouse that includes two full-time reporters and hosts a PAR intern.
Van Cleave will work with PAR director Jason Piscia during the fall semester to coach new PAR students on their news writing to prepare them for work as Statehouse reporting interns beginning in January.
"I'm looking forward to the opportunity to get to work directly with students who are ready and eager to learn how to cover the Illinois legislature and hold those in office accountable to the people who voted them into their seats," Van Cleave said. "It's an experience unlike any other."
PAR is a unique and affordable 10-month master's degree program that trains students to become journalists who produce intelligent and responsible news coverage about government and politics. The highlight of the program is a six-month internship covering the Illinois General Assembly and other aspects of state government for a professional newspaper, wire service or broadcast outlet. Openings remain in the cohort that begins in August. Visit uis.edu/par to apply.