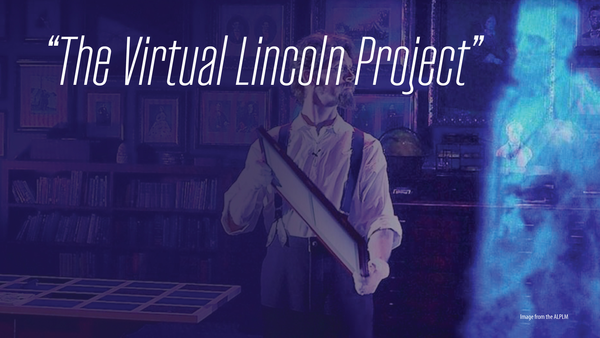 2023 Beaumont Endowed Lincoln Legacy Lecture: Abraham Lincoln and Digital Humanities
When: Friday, October 6th, 2023 6 pm – refreshments with heavy hors d'oeuvres 7 pm – event
Where: Abraham Lincoln Presidential Library and Museum
Free and Open to the Public.
The Center for Lincoln Studies at the University of Illinois Springfield invites the public to attend the 2023 Mary and James Beaumont Endowed Lincoln Legacy Lecture Series discussion on "Lincoln and Digital Humanities" with Christopher Oakley and Michelle A. Krowl.
Christopher Oakley and Michelle A. Krowl will explore how interdisciplinary research and the digital humanities advance our understanding of Abraham Lincoln's life and legacy. Krowl, the curator of the Abraham Lincoln Papers at the Library of Congress, has experienced first-hand the impact of digitization on the preservation and use of library collections. Oakley leads "The Virtual Lincoln Project" at the University of North Carolina Asheville, where he and his students created a realistic, digital representation of Abraham Lincoln delivering the Gettysburg Address. Oakley's lecture explores the digital methods that helped him locate the precise location where Lincoln delivered his famous speech in Gettysburg.
Presenters
Christopher Oakley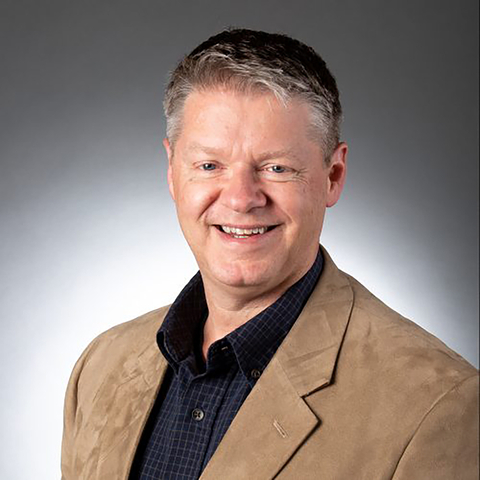 Professor Christopher Oakley is a former Disney and DreamWorks animator who teaches Animation in the New Media department at the University of North Carolina Asheville.
Since the age of five, Christopher has been fascinated by Abraham Lincoln and has spent much of his life researching the 16th president. In 2013, his discovery of a previously unknown image of Abraham Lincoln in a crowd photograph at the ceremony where Lincoln delivered his Gettysburg Address went viral, making headlines and news broadcasts around the world. Lightning struck again in November 2022, when Christopher's presentation on where Lincoln was actually standing when he delivered the Gettysburg Address made the front page of the New York Times.
In May 2023, Christopher Oakley was awarded the Ruth and Leon Feldman Prize, which recognizes significant and sustained contributions in teaching, research, and service at UNC Asheville.
Michelle A. Krowl
Michelle A. Krowl is the Civil War and Reconstruction specialist in the Manuscript Division at the Library of Congress. She received a B.A. in History from the University of California, Riverside, and an M.A. and Ph.D. in History from the University of California, Berkeley. She is the author of several articles and books on topics relating to the Civil War, as well as Quantico, Virginia and the World War II Memorial in Washington, D.C. She has worked as a library assistant at the Historical Society of Washington, D.C., an assistant professor at Northern Virginia Community College, and as a research assistant for historian Doris Kearns Goodwin.
Location
Abraham Lincoln Presidential Library and Museum, 212 N. 6th., Springfield, Illinois