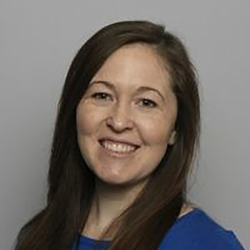 Department(s):
Counseling and Social Work
Counseling and Social Work
Title(s):
Associate Prof.
Csw Department Chairperson
Office Location
University of Illinois Springfield - BRK 358
Tiffany Nielson has a master's in Marital, Couple and Family Counseling and a PhD in Counselor Education and Counseling from Idaho State University. She has training and experience in working with children, adolescents, couples, and families. Specifically, she has worked with child survivors of sexual abuse and their families and children with a variety of diagnoses such as depression, ADHD, and anxiety. She has a passion for clinical work with couples, families, and children and enjoys teaching coursework and providing supervision within each of these areas. As an educator she values meaningful relationships with her students, fostering self-directed learning, and hands on learning experiences. Recently, through collaborations with a local school, she has incorporated service learning projects with the child and adolescent counseling coursework to not only provide opportunities for counseling students to work with diverse child populations but also to make a difference in the community. Her research interests include mentoring, spirituality and religion in counseling and counselor training, experiential learning, and MCFC topics.