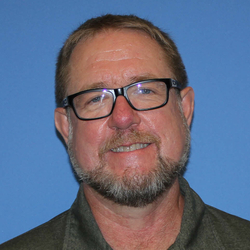 Department(s):
School of Public Management and Policy
Discovery Partners Institute
Title(s):
Distinguished Prof.
DPI Affiliate
Office Location
1 University Plaza
Kenneth A. Kriz, Ph.D. is the University of Illinois Distinguished Professor of Public Administration at the University of Illinois at Springfield. Dr. Kriz conducts research focusing on subnational debt policy and administration, public pension fund management, government financial risk management, economic and revenue forecasting, and behavioral public finance. A nationally recognized scholar for his work on public finance and quantitative data analysis, Dr. Kriz has published over 50 academic journal articles and book chapters along with books on quantitative research methods in public administration and tax increment financing, a frequently used economic development incentive. Dr. Kriz' newest book: Forecasting Government Budgets, will be published in Fall 2022 by Lexington Books. Dr. Kriz has consulted with several public and nonprofit organizations on financial and economic matters, including the cities of New York City, Minneapolis, St. Paul, Omaha, and Wichita, and the states of Nebraska and Kansas. He served as Vice-Chairperson of the City of Omaha, Nebraska Civilian Employees Retirement System from 2006 to 2011 and on the Board of Trustees of the Wichita, Kansas Police & Fire Retirement System, and on the Joint Investment Committee for the city's pension funds from 2014 to 2018. Dr. Kriz was a Fulbright Scholar in the Republic of Estonia during the academic year 2004-05 and a Fulbright Senior Specialist in the Czech Republic in 2008.