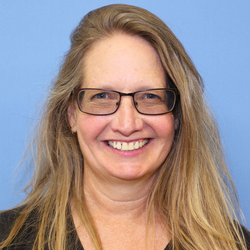 Department(s):
School of Integrated Sciences, Sustainability, and Public Health
School Science, Sust, and Public Health
Title(s):
Professor
Research Associate Prof.
Office Location
Biology Department, MS HSB 223
Amy received her PhD in Terrestrial Ecology from the University of Michigan in 2002; she also holds a MS in Wildlife Ecology from the U of M, and a BA in Biochemistry from UC Berkeley. She is currently Associate Professor and Program Director for Biology at the University of Illinois Springfield where she teaches courses in ecology and conservation biology. Her research and pedagogy have been published in the journals Ecology, Restoration Ecology, Plant Ecology, and American Biology Teacher. She and her students have been studying the tallgrass prairie restorations at the Nature Conservancy's Emiquon preserve near Havana, Illinois since 2008. She is also interested in the challenges global environmental change poses for conservation and approaches that foster plant conservation outside of nature reserves (e.g. wild gardening).