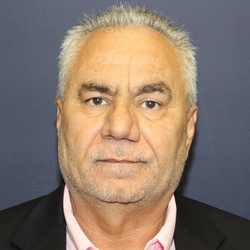 Department(s):
Accounting, Economics, and Finance
Title(s):
Associate Prof.
Office Location
One University Plaza UHB 4093
Ahmad H. Juma'h (C.P.A, CMA, Ph. D., The University of Manchester)
Associate Professor, Accounting
Email: ajuma4@uis.edu
Phone: (217) 206-8366
Office: UHB 4029
Area of specialization: Managerial Accounting, Accounting Research & Analytics
Ahmad Juma'h is an associate professor of accounting in the College of Business and Management at the University of Illinois Springfield, holds a Ph. D. in accounting and finance from the University of Manchester, Alliance Manchester Business School. He is a Certified Public Accountant (CPA), and Certified Management Accountant (CMA). Earlier, he was a professor of Accounting at the Inter American University of Puerto Rico, where he coordinated the Doctoral Program in Finance in the Graduate School in the Faculty of Business [2011-2017]. He has taught accounting, finance, and strategic management courses in various universities since 1987. He has published in international and professional journals such as Managerial Auditing Journal, Journal of Global Information Management, Accountancy Business and the Public Interest, and International Journal of Accounting and Information Management. His research interests include data breaches, outsourcing, materiality implications, performance measurements, and behavioral accounting and finance. When he is not teaching at UIS, he enjoys writing and reading, learning different cultures, and traveling.