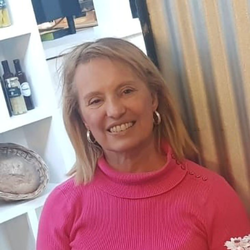 Department(s):
School of Politics and International Affairs
Discovery Partners Institute
School of Politics and International Affrs
Title(s):
Professor
DPI Affiliate
Professor
Adriana Piatti- Crocker is a professor of Political Science and Director of Global Studies and teaches comparative politics and international relations courses with an emphasis on Latin American politics and international law and organizations. She has published four edited volumes, including the last one titled; Gender Quotas in South America's Big Three: National and Subnational Impacts (Lexington Books with Gregory Schmidt and Clara Araújo), which focuses on policies intended to promote the inclusion of women in the legislatures of the largest three South American countries by area-Argentina, Brazil, and Peru-and their descriptive and substantive effects. More recently, she has published peer-reviewed articles on the status of gender parity legislation in Latin America and on the diffusion of #NiUnaMenos, a social protest movement created to fight against misogynist violence in the region. Dr. Piatti-Crocker received the distinguished 2016 Pearson Faculty Award that recognizes a faculty member whose performance exemplifies UIS' commitment to excellence in teaching and who stands among the very best teachers on campus. In 2018, Professor Piatti-Crocker became the first Presidential Fellow from UIS and was re-appointed for the 2019-20 academic year. She is also a Director for the Midwest Association for Latin American Studies (MALAS) and a Board Member for the World Affairs Council of Central Illinois.