The Master of Public Administration - Master of Public Health (MPA-MPH) joint degree will prepare you for a career addressing critical health and health policy issues at the local, state, national, and international levels.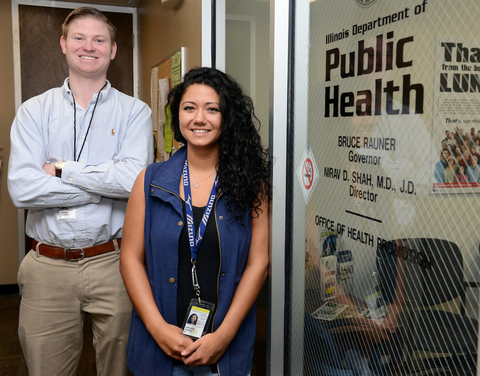 The MPA-MPH is offered jointly by the School of Public Management and Policy and the Department of Public Health. The joint degree is designed for students who seek an in-depth knowledge of public health with training in management and public policy administration.
Individuals with an MPH-MPA dual degree shape policy and enjoy difference-making careers across the sectors. They collect data and develop health programs about issues ranging from the condition of local drinking water to noise levels, environmental contamination, and food safety.
Students must apply to both programs and meet the entrance requirements for each. Students may complete the degree requirements for the MPA and MPH degrees consecutively or in succession. The joint degree includes a total of 70 credit hours, compared to a total of 84 for the two degrees separately.
MPA-MPH Curriculum
You'll gain the skills to engage stakeholders, advocate for change, and manage people, projects and finances in a wide variety of organizations. As a result of the MPH-MPA joint degree's emphasis on program implementation, management, and evaluation, you'll be prepared for roles across many different sectors.
You'll take courses in Health Economics, Epidemiology, Biostatistics, Public Policy for Managers, Information for Decision-Making, Human Resource Management, and many other subjects. Consult the UIS Catalog for more information on the required coursework. You can find Degree planning Information here.
Common careers opportunities that are available to individuals with a joint MPA-MPH:
Public Health Administrator
Management Analyst
Health Communications Specialist
Health Policy Analyst
Community Health Director
Health Outcomes Analyst