Become a leader in the Public Procurement Profession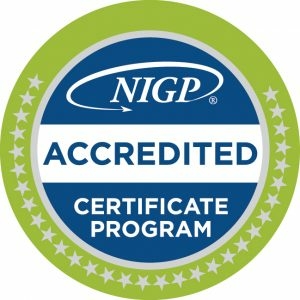 Public procurement is a sub-field of public administration emphasizing purchasing, supply chain management, and project management through practical strategies, proper planning, and collaborative execution.
The National Institute for Public Procurement accredits the certificate. It prepares students with the coursework necessary to become a Certified Professional Public Buyer (CPPB) and Certified Public Procurement Officer (CPPO).
Coursework is offered online. Students may earn the certificate part-time without being formally enrolled in any degree program or complete it as part of a degree program.
For more information on the coursework, visit the Graduate Certificate in Public Procurement Management catalog page. Contact the School office for more details at spmp@uis.edu.