The UIS MBA is the only U of I on-campus MBA program in the heart of the state. The in-person format allows students to tap into local networking opportunities and forge strong relationships with colleagues and faculty through experiential learning. The program's 8-week course format allows students to finish a degree in as little as one year, or longer if desired.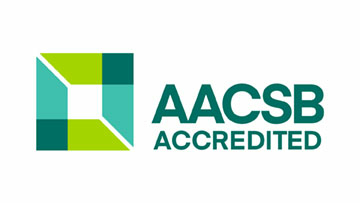 The MBA is a blended format that consists of 10 courses–7 core courses and 3 electives. Most core courses meet weeknights on the UIS campus. Electives are offered in various ways, including online MBA programs, blended, and on-campus–weeknights and weekends. Flexibility allows students to be full or part-time. You can find details about the courses, degree requirements, and more on the MBA catalog page.
Add a Certificate
With no extra coursework, an on-campus MBA student can add a Graduate Certificate. (Apply for the graduate certificate in the MBA application or add a certificate later with a Change of Curriculum Form.)
Graduate Intern Programs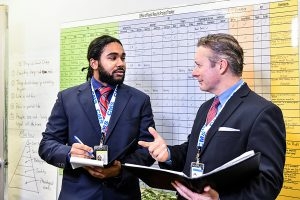 On-campus MBA students may apply to the Graduate Public Service Internship (GPSI) and Graduate Assistantship programs. (Please note that online MBA students are NOT eligible to participate in these programs). These programs provide tuition and stipends while students work 20 hours per week and enroll as full-time students. Read about MBA students who are currently participating.
What can you do with an MBA degree? You decide!


The MBA is perhaps the most versatile graduate degree in the world. Recent UIS alumni are currently building successful careers at:
Ameren
Archer Daniels Midland Co.
Bank of Springfield
City of Springfield
Hickory Point Bank
Horace Mann
Memorial Health System
Reynolds
State Farm Insurance
SIU School of Medicine
State of Illinois
The UIS Career Development Center has many resources including specific MBA information.