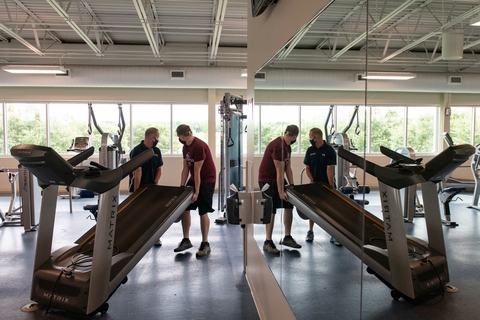 Business students who choose the Sport Management option build upon strong business core requirements to pursue specialty coursework in sport management and apply those business principles to the sport industry.
Students will develop competencies that prepare them to be successful in various careers in the sport industry including administration, sales, operations, promotion and marketing.
Specific degree objectives are to enable students to develop and understanding of:
Management skills such as organizational strategy, marketing, and finance applied to sport organizations.
Principles of law that regulate both the amateur and professional sport industries.
Strategies, techniques and critical issues associated with event and facilities management
The goal of the B.B.A. with a sport management concentration is to develop the knowledge and skills required for the effective management of organizations such as sport facilities, professional and amateur teams, and community programs.
By the time you graduate, you will have met the following goals and objectives:
Be able to demonstrate knowledge of key concepts in the major business disciplines -- accounting, economics, management, marketing, finance, information systems, and the legal and social environment of business.
Be able to systematically analyze a business problem by effectively examining alternatives and recommending an appropriate course of action.
Be able to communicate effectively in written and oral forms.
Be able to understand information technology and is use in organizations and decision making.
Be able to understand, interpret and analyze quantitative problems and quantitatively presented information.
For a complete list of courses and degree requirements, see the Sport Management Concentration catalog page.
Possible Career Paths
Sports Marketing
Event Management
Athletic Administration
Sports Journalism
Sports Broadcasting
Sports Agent
Sports Facilities Management
Coach