Getting Started Online
CPAA Online is fully integrated into the College of Public Affairs and Administration at the University of Illinois Springfield. As one of our online graduates you will receive the same diploma as our on-campus students. The high-quality, extremely flexible CPAA online degrees and certificate programs are ideal preparation for taking on the next challenge in your career.
Advance your career, get started today!
Whether you're considering applying to a CPAA online degree or have just been admitted and need to create an academic plan, our Online Program Coordinators are here to help. In addition to assisting our programs with recruiting, they are here to help you with the following:
Scheduling and ensuring your progression toward degree completion
Encouraging and facilitating your communications with faculty members
Advocating for you in administrative and bureaucratic matters
Supporting you should you confront individual challenges in moving toward degree completion
Applying to a CPAA online degree is quite easy, but we hope that you will contact one of our Online Program Coordinators so that we can assist you with the process.
---
Meet Our Online Program Coordinators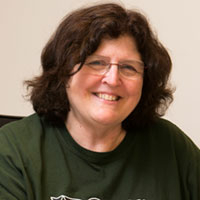 Gael Carnes, M.A.
Public Administration and Graduate Certificates in Management of Nonprofit Orgs, Community Planning, and Public Procurement Management
gcarn2@uis.edu
Phone: (217) 206-6310
Office: PAC 420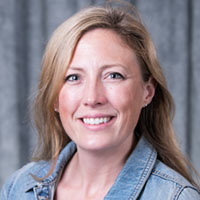 Rebekah Grosboll, M.A.
Political Science and Legal Studies Programs
rlanp01s@uis.edu
Phone: (217) 206-8545
Office: PAC 313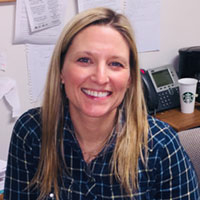 Abby Mifflin, M.A.
Environmental Studies and Public Health Programs & Graduate Certificates in GIS, Community Health Education, Environmental Health, Environmental Risk Assessment, Emergency Preparedness and Homeland Security, and Epidemiology
awald3@uis.edu
(217) 206-8524
---
Virtual Information Sessions
We know choosing a school for your undergraduate and graduate studies is a big decision. And while we're confident you can't make a better choice than the CPAA, we want you to be confident as well. We welcome you to join the CPAA Online Program Coordinators and Faculty to learn more about the application process, your program of interest's curriculum, and other opportunities that await you as a CPAA Online student.