CPAA faculty and students advance the public affairs disciplines with strong, methodologically rigorous research informed by our commitment to thoughtful, ethical, and equitable public service. We lead projects and provide resources to practitioners and the community that address timely and complex issues affecting Illinois, the nation, and the world.
---
Partnerships and Affiliations
As a college, we further our mission to to advance public discourse, influence public policy, and serve the community through several key partnerships and affiliations.
Center for State Policy and Leadership
This Center's mission is carried out through research that informs public decisions and understanding; internships, training programs, and applied problem solving that strengthens public leadership; and journalism that educates and engages citizens in public affairs.
CPAA students and faculty partner with the Center through the following institutes and initiatives: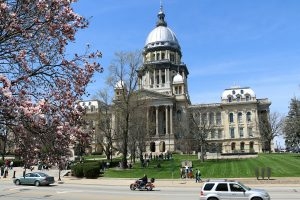 Institute for Legal, Legislative, and Policy Studies
Through public policy research and development, program evaluation and design, and the education and training of government and nonprofit employees and citizens, the Institute seeks to bring new information to bear on public problems.
Child Protection Training Academy
The Child Protection Training Academy on the UIS campus is the first statewide simulation training project in the country that provides a child protection training laboratory for frontline professionals and students.
Institute for Illinois Public Finance
The Institute for Illinois Public Finance was created in 2018 to non-partisan, unbiased, and high-quality academic and applied research on issues that impact Illinois public finance with a goal of improving the fiscal situation of the state's governments.
Other Center initiatives: Graduate Public Service Internship, Illinois Innocence Project, Innovate Springfield, Office of Electronic Media, Survey Research Office, and NPR Illinois.
---
Illinois Municipal Policy Journal (IMPJ)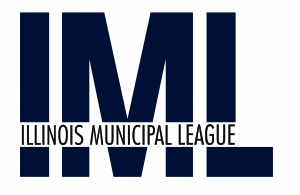 The Illinois Municipal Policy Journal is a collaboration of the Illinois Municipal League and the College of Public Affairs and Administration at the University of Illinois at Springfield. The goal of the journal is to provide municipal and state leaders with research-based analysis, best practices, and recommendations related to key issues in public administration, public policy, and public finance to help guide policy decisions. The inaugural issue debuted in 2016 and the most recent issue was released in December 2019.
---
Illinois Public Health Association
We are pleased to announce that a Memorandum of Agreement has been signed between the UIS Department of Public Health and the Illinois Public Health Association. The Agreement lays the foundation for UIS to become the flagship academic program of the IPHA. The agreement provides UIS students and faculty-both online and on-campus- with stellar opportunities to engage the IPHA's expertise, resources and partnerships.