The DesignPLUS toolbar make it easier for instructors to create content in Canvas that is visually engaging and accessible.
According to Ghai & Tandon, "visually pleasing designs can enhance usability, credibility, user satisfaction, and trustworthiness . . ." (2022).
DesignPLUS also provides options for instructors to present their content in ways that are unique to their teaching styles and content.
Enabling DesignPLUS in Canvas
Go to the page you want to edit.
Click the "Edit" button.
Open the DesignPLUS toolbar with the keyboard shortcut:

Windows: Alt + Shift + D
Mac: Option + Shift + D

If you do not want to use the keyboard shortcut every time, you can click on the kebab menu on the DesignPLUS toolbar and choose "User Settings."

Choose whether you want the DesignPLUS toolbar to always launch (first option) or whether you want the button to appear when editing a page (second option).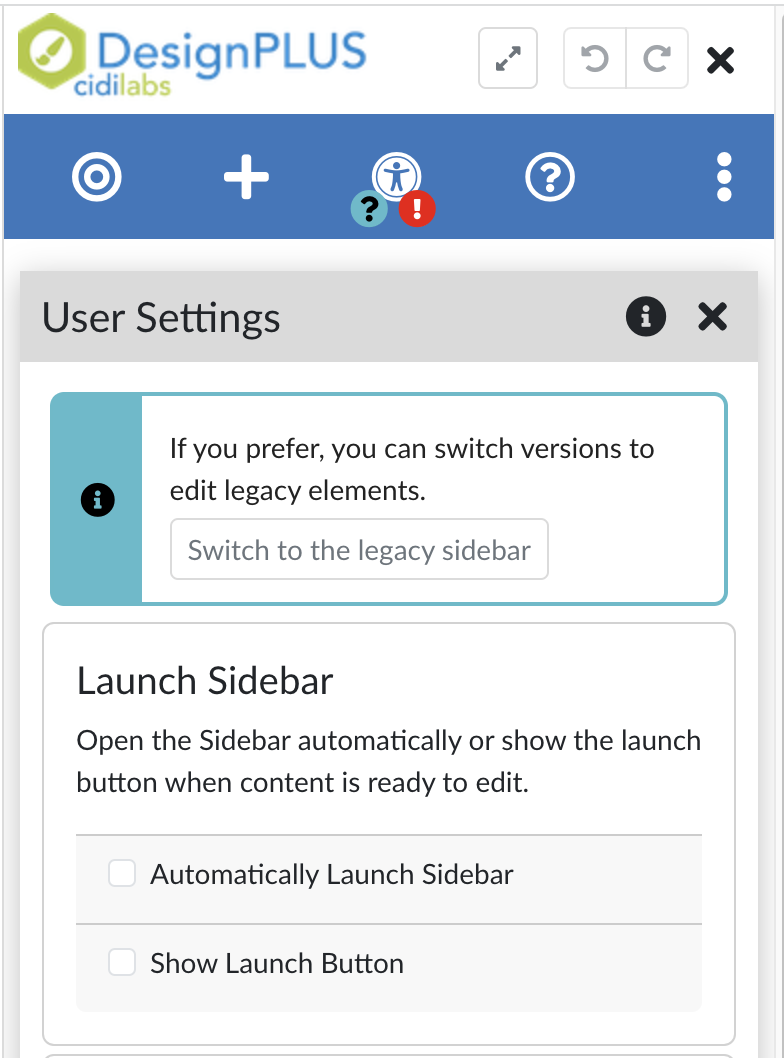 DesignPLUS Training
Examples of Content with DesignPLUS
Home Page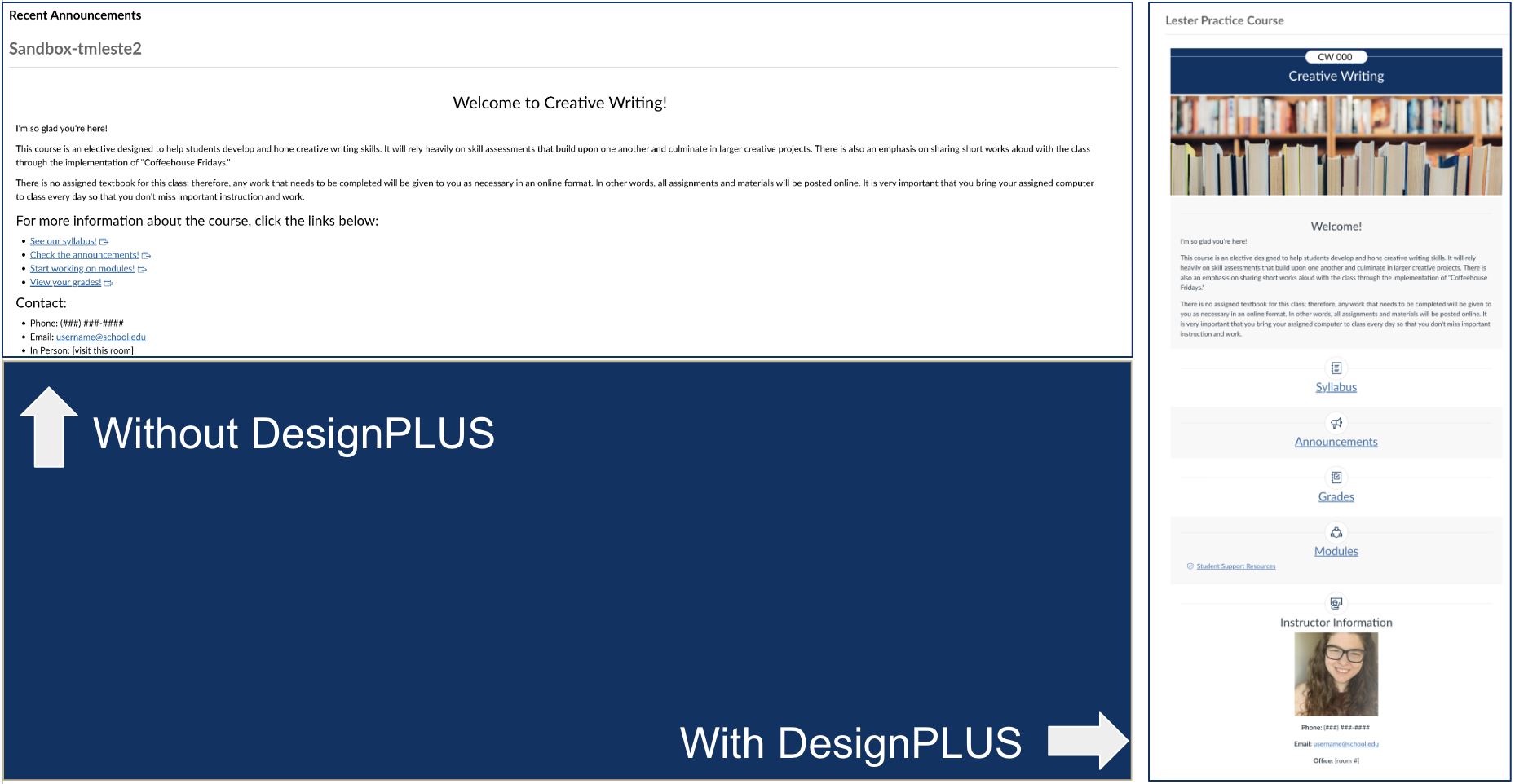 ---
Syllabus
Without DesignPLUS
(see the full page screenshot for more detail)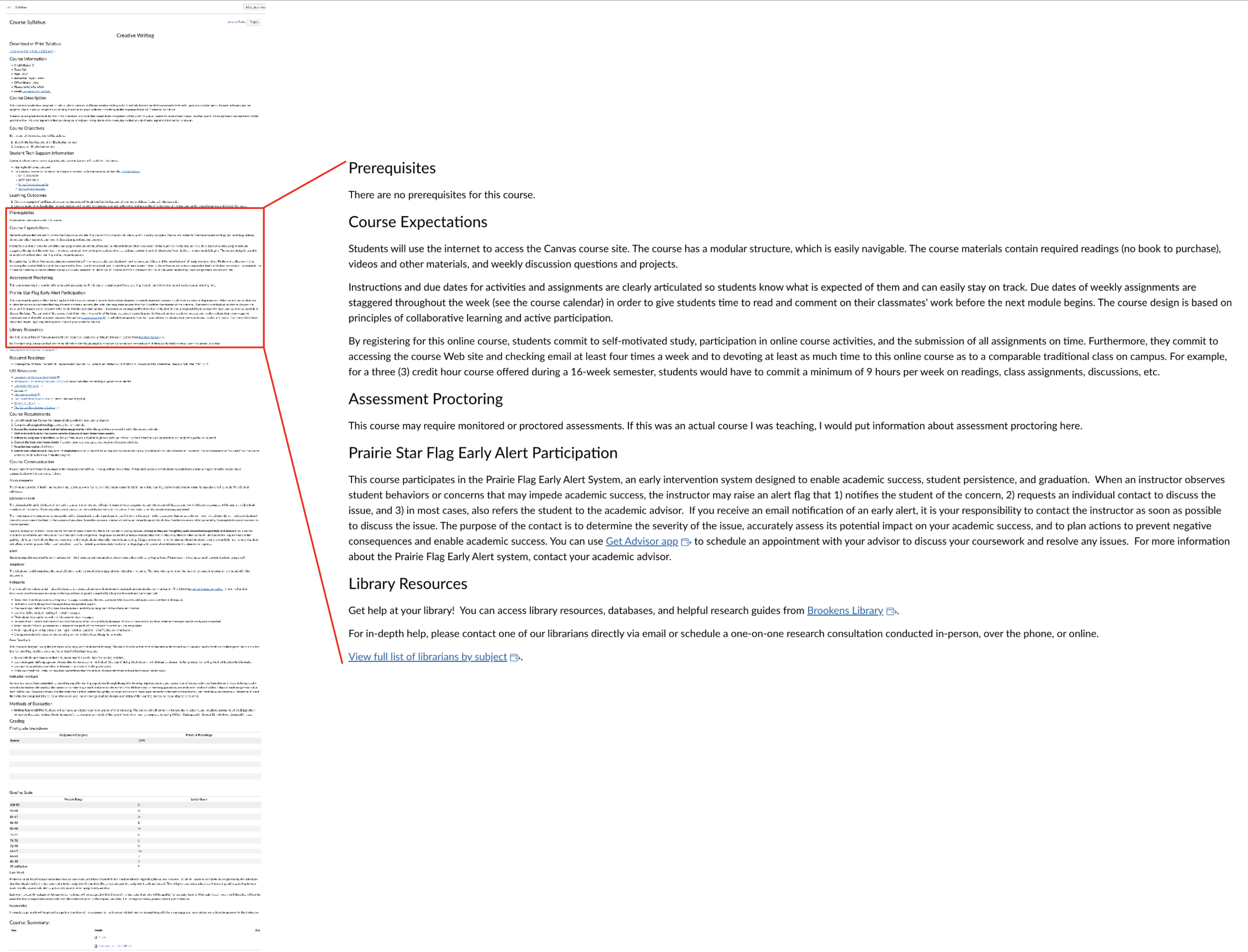 With DesignPLUS
(see the full page screenshot for more detail)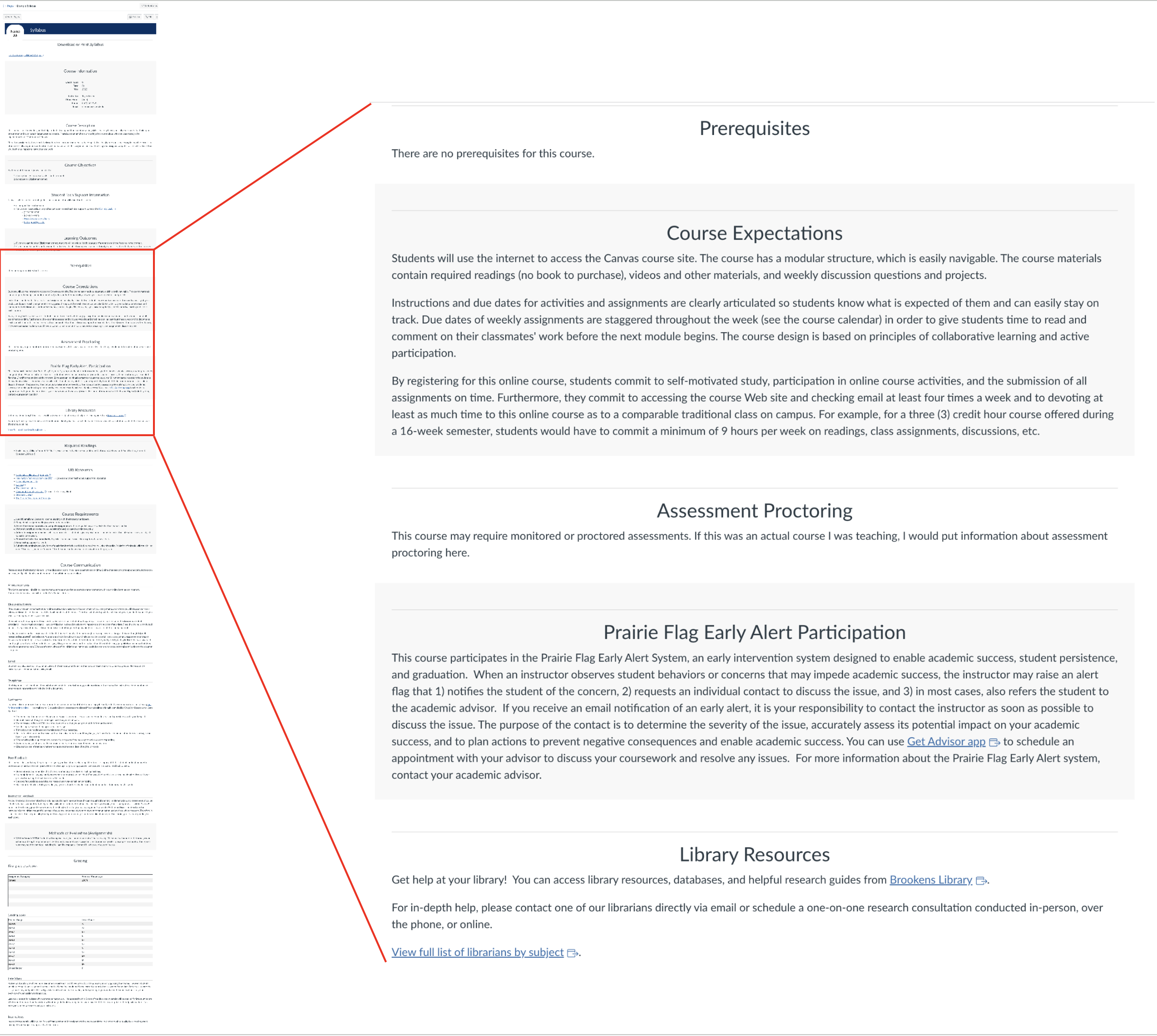 ---
Pages
Without DesignPLUS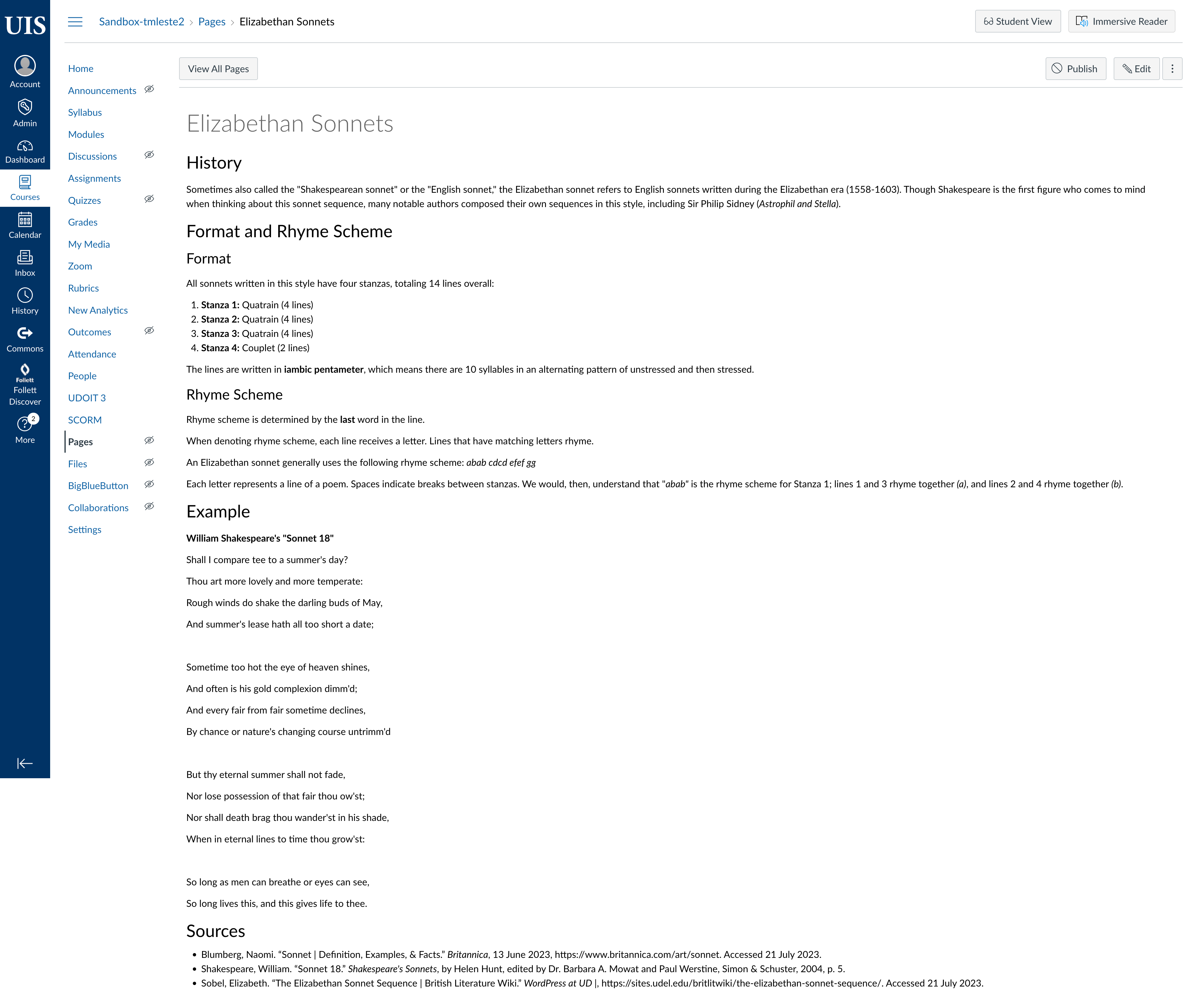 With DesignPLUS
---
How COLRS Can Help

---
Examples
For examples from UIS faculty and staff, see the following pages: