Committee Members
Tom Gihl
Executive Vice President and Chief Operating Officer of Illinois National Bank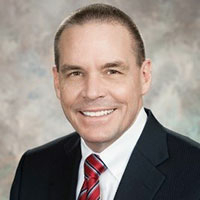 Tom serves as Illinois National Bank's Executive Vice President and Chief Operating Officer, responsible for technology and security, as well as day-to-day oversight of major government and corporate bank customers. Before helping establish INB, Tom worked for National City Bank as a senior vice president/Illinois manager for corporate and government Cash Management sales. The first decade of Tom's banking career was spent at the original Illinois National Bank where he gained experience in investment portfolio management, corporate trust, correspondent banking and cash management. Tom is a proponent of continuing education and works to assure all bank employees stay current on banking trends and technology and security advancements.​​
---
Jeff Ball
President and Chief Operating Officer of Hanson Professional Services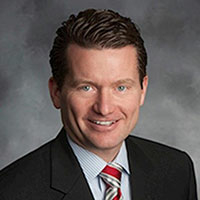 Jeff Ball is president and chief operating officer at Hanson Professional Services Inc. He oversees the leadership of the company's markets, provides leadership for the markets' business development efforts and develops strategies and resources to enhance and sustain Hanson's growth and profitability. Jeff is a fellow of the American Society of Civil Engineers and is a member and past president of the organization's Central Illinois Section and its West Branch; in 2012, the section named him Engineer of the Year. He also is a member of the Illinois Society of Professional Engineers' Capital Chapter, from which he received the Outstanding Engineer of the Year Award in 2015; the National Society of Professional Engineers; the American Council of Engineering Companies of Illinois; and the American Public Works Association. A leader in his community and the engineering industry, Jeff volunteers for numerous local charities and civic organizations.
---
Brian Brewer
Senior VP & Program Manager at Bank of Springfield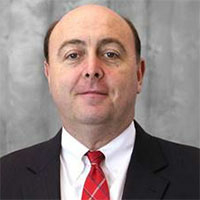 Brian Brewer is the Senior Vice President and Program Manager at Bank of Springfield with 30 years of experience in the banking and investment industry. He is currently responsible for overseeing the BOS Investment Services Group, the full-service wealth and asset management division of BOS with over $1 billion in assets under management. His primary duties include strategic direction for a team of financial professionals ensuring the overall service delivery for the department as it relates to reporting, system functionalities, communication, marketing, business development and market expansion. He earned a degree in Management from the University of Illinois Springfield, advanced areas of study in investments and banking including Cannon and Dearborn Financial Institutes, Northwestern University/ABA Certified Trust School and TrustMark Employee Benefits School. Brian resides in Springfield with wife Kellie and they are proud parents of their three children.
---
Victor Broderick
Dean of Social Sciences & Business at Lincoln Land Community College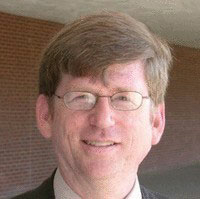 Victor Broderick earned two Bachelor's degrees from the University of Southern California, and his Ph.D. in Psychology from Pennsylvania State University, specializing in cognitive and language development. He taught psychology fulltime for 17 years. He researched children's comprehension of language while teaching at Texas Tech University and researched children's spelling at Wayne State University. He established the Psychology major at Ferris State University. He currently serves as Dean of Social Sciences and Business at Lincoln Land Community College. He has raised five children and currently lives with Nada, his wife of 40 years, in Chatham, Illinois.
---
Chuck Callahan
Executive Vice President and Chief Operating Officer of Memorial Health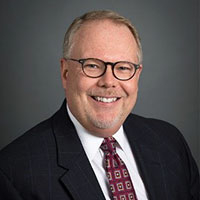 Dr. Callahan earned his doctoral degree in Clinical Psychology at the University of Nebraska-Lincoln in 1991, and his MBA at the University of Illinois Springfield in 2004. A Fellow of the American Psychological Association and the American College of Healthcare Executives, he is board certified in Rehabilitation Psychology by the American Board of Professional Psychology and is a Certified Lean Six Sigma Black Belt. Dr. Callahan has published more than 50 professional articles in the areas of brain injury rehabilitation, neuropsychology, emergency/trauma medicine, healthcare process improvement and outcomes measurement. Callahan has been employed by Memorial Health System, Springfield, Illinois, since 1991, serving in a variety of clinical and administrative roles. Callahan became the organization's first chief quality officer in 2013, advanced to the chief operating officer in 2014, and effective June, 2019, became president of the MHS Hospital Group and president and chief executive officer of Memorial Medical Center.
---
Daniel Clausner
Executive Director of IL Licensed Beverage Association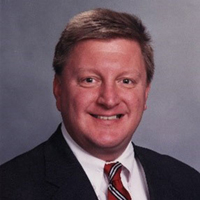 Dan is the Executive Director of the Illinois Licensed Beverage Association. The Illinois Licensed Beverage Association is the advocate for retail businesses engaged in the sale or service of beverage alcohol. Dan leads the ILBA in promoting trade partnerships, membership growth, and lobbying industry issues. Dan's career highlights include roles with the E&J Gallo Winery and Romano Brothers Beverage Company. Dan also served as the President of Mueller Distributing Company and previously directed the Midstate Division of Southern Wine and Spirits of Illinois. He is a native of Pennsylvania and has a BS – Speech from Northwestern University and a MA – Political Science from the University of Illinois Springfield. He is a 41-year veteran of the adult beverage industry. Dan has resided in Springfield for the past 25 years. He and his wife Renee are the parents of 4 adult children and they just welcomed their first grandchild in September.
---
Shannon Heisler
Director, Marketing & Corp. Recruiting of LRS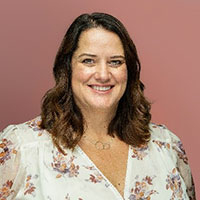 Shannon Heisler currently serves as Director – Marketing & Corporate Recruiting at Levi, Ray & Shoup, Inc (LRS). She oversees all corporate marketing, public relations, event planning, communications and recruiting efforts for the global technology company. She is responsible for all marketing and corporate recruiting efforts for LRS' 7 divisions including EOM, IT Solutions, Consulting Services, Retirement Solutions, Web Solutions, Central Illinois Security and Diversified Yacht Services. In the recruiting area, she manages the full life-cycle recruiting for all corporate US-based positions and ensures that LRS' recruiting efforts comply with state and federal hiring regulations. She joined LRS in 1996 after serving as the Associate Director of Public Affairs at the Illinois Manufacturers' Association. Shannon also served as a Public Affairs Journalist in the U.S. Navy Reserves. Shannon graduated from Illinois College with a BA in English.
---
Chris Hembrough
President & CEO of Greater Springfield Chamber of Commerce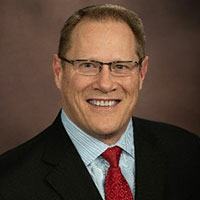 Chris Hembrough has been the President and CEO of The Greater Springfield Chamber of Commerce since July 1, 2014. Prior to joining the Chamber's leadership team, Chris was the Executive Director of Big Brothers Big Sisters of the Illinois Capital Region for seven years. Under his leadership, Big Brothers Big Sisters experienced its best years in fundraising and number of children served, as well as reaching a long-time agency goal of purchasing a new facility. Chris has years of experience in leadership, organizational development, and team building in the not-for-profit arena, having led the team that started Atlee Community Church in the Richmond, Virginia area. Chris grew up in Springfield, Illinois and graduated from Griffin High School. He received his BBA from the University of Miami, where he attended on a football scholarship and played on the 1983 National Championship team. Chris received his Master's degree from Union Seminary in Richmond, Virginia, and graduated from the University of Oklahoma Economic Development Institute in 2017. Chris is an avid sports fan, enjoys motivational speaking and strategic planning. Together, he and his wife Jonell, are the proud parents of Brittany, Emily, Luke, and Hannah.
---
Jill Kilroy
AVP Talent Management at Horace Mann
Jill Kilroy is AVP Talent Management at Horace Mann. In her position, she oversees both talent acquisition and enterprise learning and development departments, helping employees to hone their talents and their careers. Prior to joining Horace Mann, she was the Director of Learning in various industries working for global organizations in technology, manufacturing, hospitality and education, covering the United States, Asia and Australia. After spending over two decades in leadership and business development, Jill knows what truly drives organizational growth and performance. In addition, Jill has taught as an adjunct instructor at Parkland College in Champaign, IL. Jill earned her master's degree in Management and Leadership from Western Governors University and her B.A. from Eastern Illinois University. She is a certified High Performance and Executive Coach, e-learning instructional designer, and master facilitator and is certified to train over 175 programs including FranklinCovey, DDI, DISC, Myers-Briggs, Enneagram, and Fierce Conversations. Ms. Kilroy resides in Rochester, Il along with her husband and children and enjoys being a part of Central Illinois and its communities.
---
Kalpana Krishnamurthi
CEO of bitsIO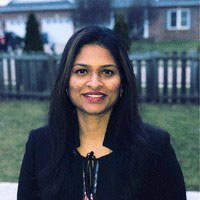 Kalpana Krishnamurthi is the CEO of bitsIO Inc. a Springfield based firm specializing in Enterprise Security and IT Service Intelligence with major clients including some fortune 100 firms. BitsIO under Kalpana's leadership is experiencing tremendous growth including expanding advocacy in the area of Business Analytics and Cybersecurity education and workforce development. She has over 20 years of experience in delivering IT-based solutions for customer success. She has earned a Bachelor's in Computer Science Engineering, an MBA and is Harvard certified in Cyber Security: Managing Risk in the information age.
---
Desiree Logsdon
Vice President of BUNN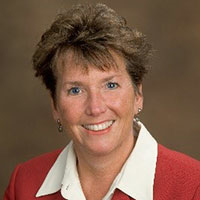 Desiree is a Senior Vice President of Corporate Citizenship for Bunn-O-Matic in Springfield, IL, overseeing the company's corporate social responsibility initiatives. As a 34-year veteran with the organization, she represents the company at key events and trade organizations in the beverage and food service industries. She also oversees the Marketing and PR strategy for the Pease's at BUNN Gourmet Operation. BUNN is a leading manufacturer of dispensed beverage equipment, doing business in 90 countries around the globe. Desiree is passionate about Springfield and has a 39-year history as an active community volunteer.
---
Pam McClelland
Retired Partner of Kerber, Eck, and Braeckel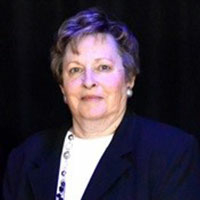 Pamela has an Associate Degree from Lincoln Land Community College, Bachelor of Arts from Sangamon State University and Master of Arts from University of Illinois at Springfield. She is a retired partner of Kerber, Eck & Braeckel LLP after twenty years in public accounting with an emphasis in not for profit auditing, accounting and consulting. She has been instrumental in bringing many scholarships to UIS, and has been an active volunteer on campus. Pamela currently serves as a member on a number of committees: the UIS Campaign Planning Committee; the American Institute of Certified Public Accountants; the Treasurer of Lakeside Christian Church; and the Secretary of Hospital Sister Mission Outreach Board. Her past accolades include the following: Past vice-president of Campus Alumni Advisory Board of UIS; past Board Chair of Lincoln Land Community College Foundation Board; past Treasurer of Springfield Parks Foundation Board; past member of Illinois CPA Society; and past member of Association of Certified Fraud Examiners.
---
Bruce Sommer
Director of Economic Development & Innovation at UIS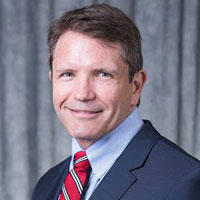 Bruce joined the Department of Management in the College of Business and Management as an executive-in-residence at UIS beginning Spring 2012. In 2018, he was appointed as the Director of Economic Development and Innovation and is currently working to expand the economic impact of UIS and drive business and social incubation in Springfield and in the greater state of Illinois. Bruce teaches graduate courses in Entrepreneurship and Family Business Management. He has been teaching a variety of graduate courses in Entrepreneurship, Private Equity/Venture Capital and Quantitative Methods over the past ten years at the University of New Hampshire's Whittemore School of Business and Economics. His research, published in academic journals and popular press, primarily focuses on emerging business start-ups and early-stage venture investing. He began his research career in 2001 at the Center for Venture Research, the nation's leader in business angel research, and continues to advise various state and local economic development organizations. Bruce has founded three of his own businesses and has been a founding advisor to a multitude of others. He sits on boards of both mature and early-stage companies.
---
Deborah Thompson
Vice President, Senior Human Resource Business Partner at Horace Mann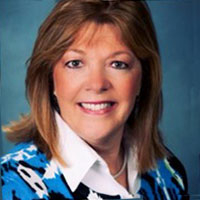 ---
Chris Zettek
CEO of Marine Bank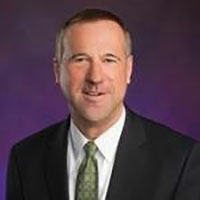 Chris is the Chief Executive Officer at Marine Bank, a position he has held since 2005. Chris grew up in Springfield, attended Griffin High School and went on to earn a Bachelor's Degree in Accounting from Southern Illinois University at Carbondale in 1982. Chris started his 37-year career in banking as a CPA with KPMG in St. Louis, then moved back to Springfield in 1987 when he became Chief Financial Officer of Firstbank of Illinois Co., a $1 billion publicly traded bank holding company. Following that company's acquisition by a larger financial institution in 1999, Chris joined Marine Bank as their Chief Financial Officer. Chris, along with his fellow Marine Bank employees, recognize the importance of being good citizens and support many worthwhile communities and charitable causes. Over the years, Chris has served on the Boards of the United Way of Central Illinois and Big Brothers Big Sisters of the Illinois Capital Region.