College of Business and Management Student Organizations
Beta Gamma Sigma Student Chapter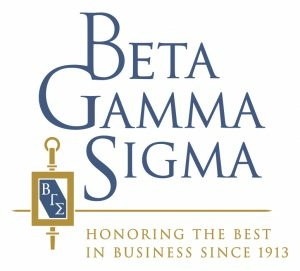 Beta Gamma Sigma is an international honor society that provides the highest recognition a business student anywhere in the world can receive at a school accredited by AACSB International (The Association to Advance Collegiate Schools of Business). After earning AACSB accreditation in Spring 2007, a local chapter of Beta Gamma Sigma was launched at UIS in 2008.
The mission of the society is to encourage and honor academic achievement in the study of business, to foster personal and professional excellence, to advance the values of the Society, and to serve its lifelong members.
---
Student Accounting Society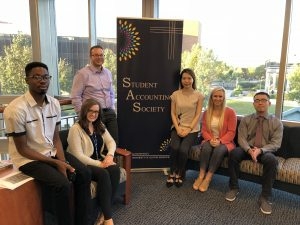 The Student Accounting Society (SAS) is a student club of accounting majors that provides students with the opportunity to develop a network with other students, alumni, and employers. It serves as a vehicle for providing feedback to faculty and the Accounting program.
Dr. Mark Buxton, associate professor of accounting, serves as the UIS faculty adviser to the Student Accounting Society. Check out the AEF Facebook page for current SAS events, recent job openings, and CPA information. Students interested in learning more about what SAS has to offer should email UISGAAccountancy@uis.edu or can go to the SAS UIS Connection page.
---
Association for Information Systems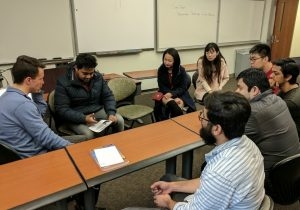 The UIS Student Chapter of The Association for Information Systems has organized informative sessions on Data Science, Project Management, Database Management and various technological and managerial aspects of MIS. Experienced professors from UIS and professionals from State Farm have held sessions to provide more insights into job opportunities in today's vastly dynamic business world. Visit us on Facebook.
Share best practices with an international network of student organizations
Network with other faculty advisors
Student leadership development
This chapter is actively engaging in many information systems related communities. Every year, UIS has teams enter student analytic competitions sponsored by large US companies and hosted by the AIS student organization. Several teams have been selected as finalists in the past few years. Many of our members participated in Oracle User Groups in St. Louis. They have attended regional IT meetings which support our communities. This year, a group of students is working with Sangamon Reclaim (a regional business) to improve its inventory control system.
---
Society for Human Resource Management
The Society for Human Resource Management (SHRM) provides opportunities for students to network on the local level through student chapters. SHRM student chapters have regular meetings with programs designed to help members learn more about human resources (HR) and successful organizations. Meetings feature local leaders and HR professionals who provide insights about human resource issues in business, nonprofit, and government.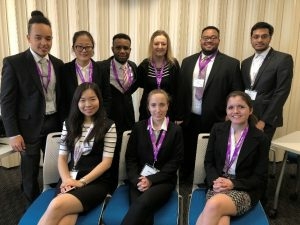 You do not have to be interested in Human Resources as a career to be part of the UIS SHRM Student Chapter—all majors are welcome! Almost every profession will encounter Human Resources at some point, so involvement in SHRM is just another piece of being a well-rounded student and future professional.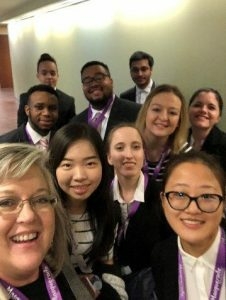 The UIS SHRM Student Chapter held a chartering ceremony on February 1, 2014, and have since earned various recognition and awards. Students have the opportunity to compete in state competitions which include Jeopardy-style trivia and case competitions. Since 2014, the SHRM Student Chapter has received various 1st and 2nd place awards in the case competitions, received the 2015 – 2016 Honorable Mention, the 2016-2017 and 2017-2018 Superior Merit Award from the national SHRM organization for "providing superior growth and development opportunities for students," and won the "Rookie of the Year" award during its first year as a student organization.
The chapter is advised by UIS faculty member Dr. Sudeep Sharma, and co-advised by Ashley Miller, HR Generalist at Hospital Sisters Health System. For more information on the UIS SHRM Student Chapter, contact Dr. Sharma at 217-206-8275 or sshar5@uis.edu and check out the SHRM Website and UIS Connection sites.
Articles
UIS team places second in statewide Society for Human Resource Management competition- March 2019
UIS Society for Human Resource Management student chapter wins national Superior Merit Award 2nd Year in a Row-June 2018
---
Society for Advancement of Management
This year, 27 University Chapters competed in SAM's International Collegiate Business Skills Championship 2023 in Nashville, Tennessee, and the CBM's SAM chapter received five (5) awards: 
Outstanding Advisor (National) – Dr. Sevilay Onal
Outstanding Student (National) – Chandra Adhikari
Outstanding Student Bronze Distinguished – Seyi Akerele
3rd place in Written Case (Open Division) – Chandra Adhikari, Shashank Tripathi, Nyan Lin, Seyi Akerele, and James Aldus
3rd place in Case Competition (Open Division) – Chandra Adhikari, Shashank Tripathi, Nyan Lin, Seyi Akerele, and James Aldus
---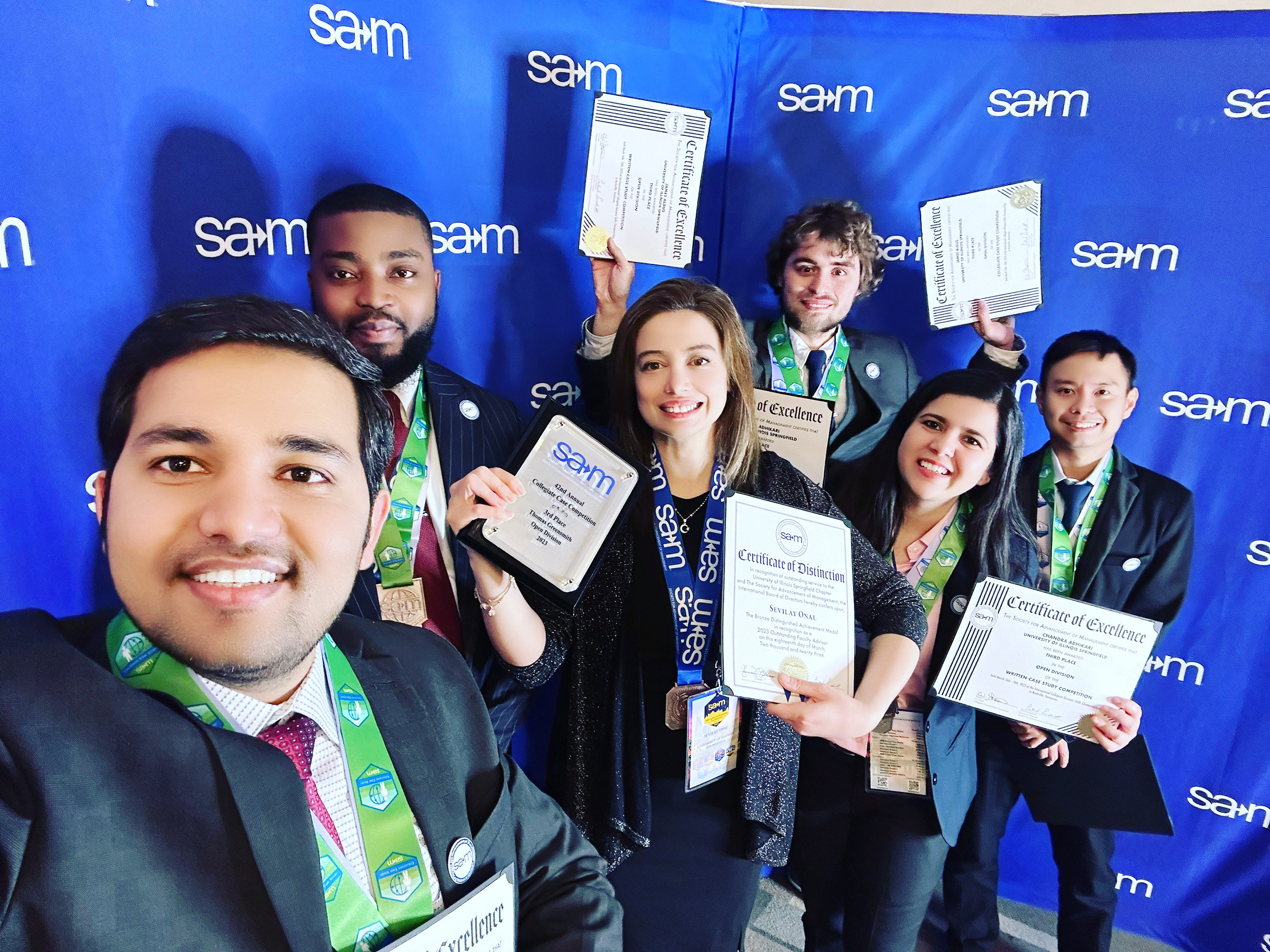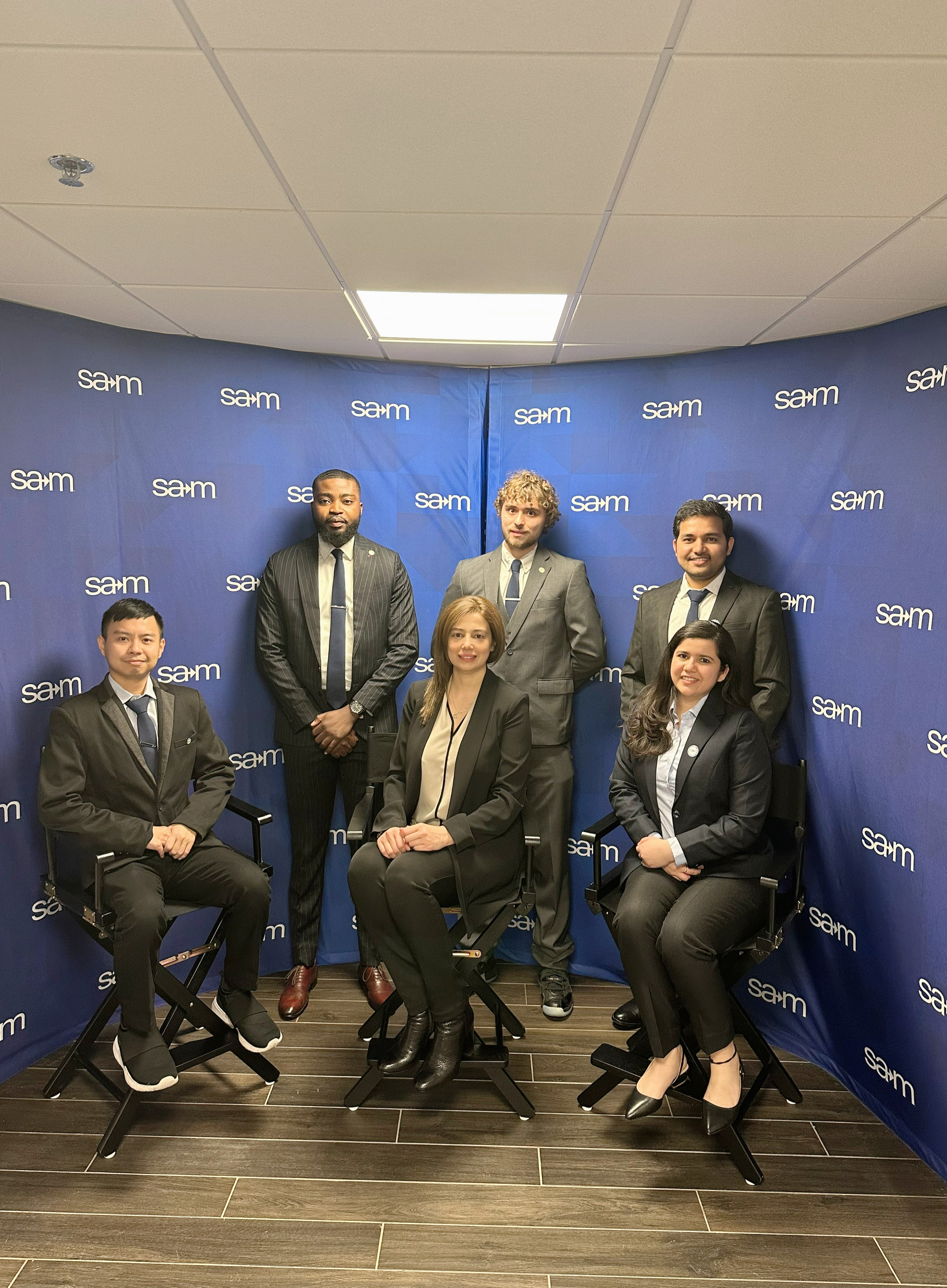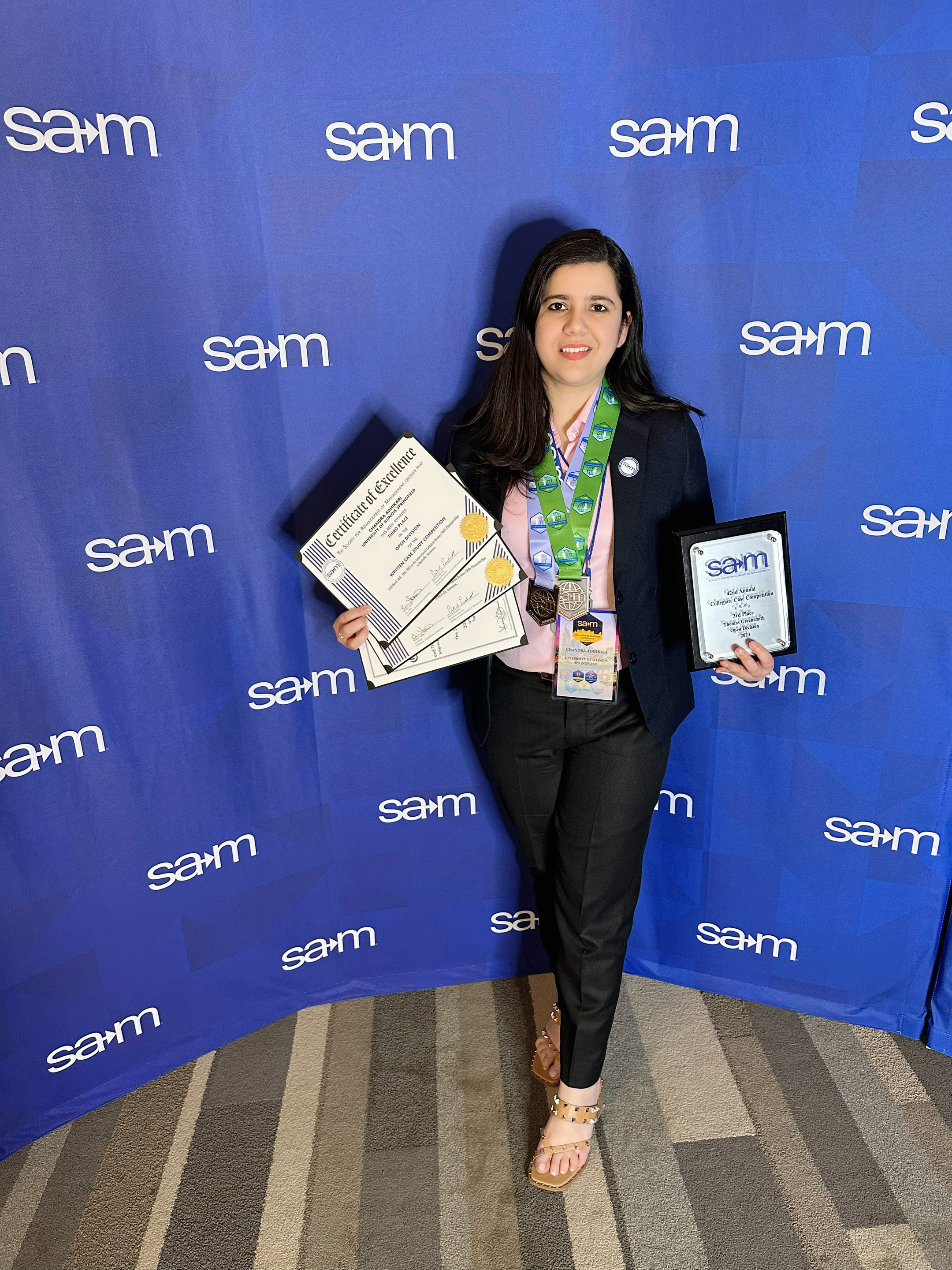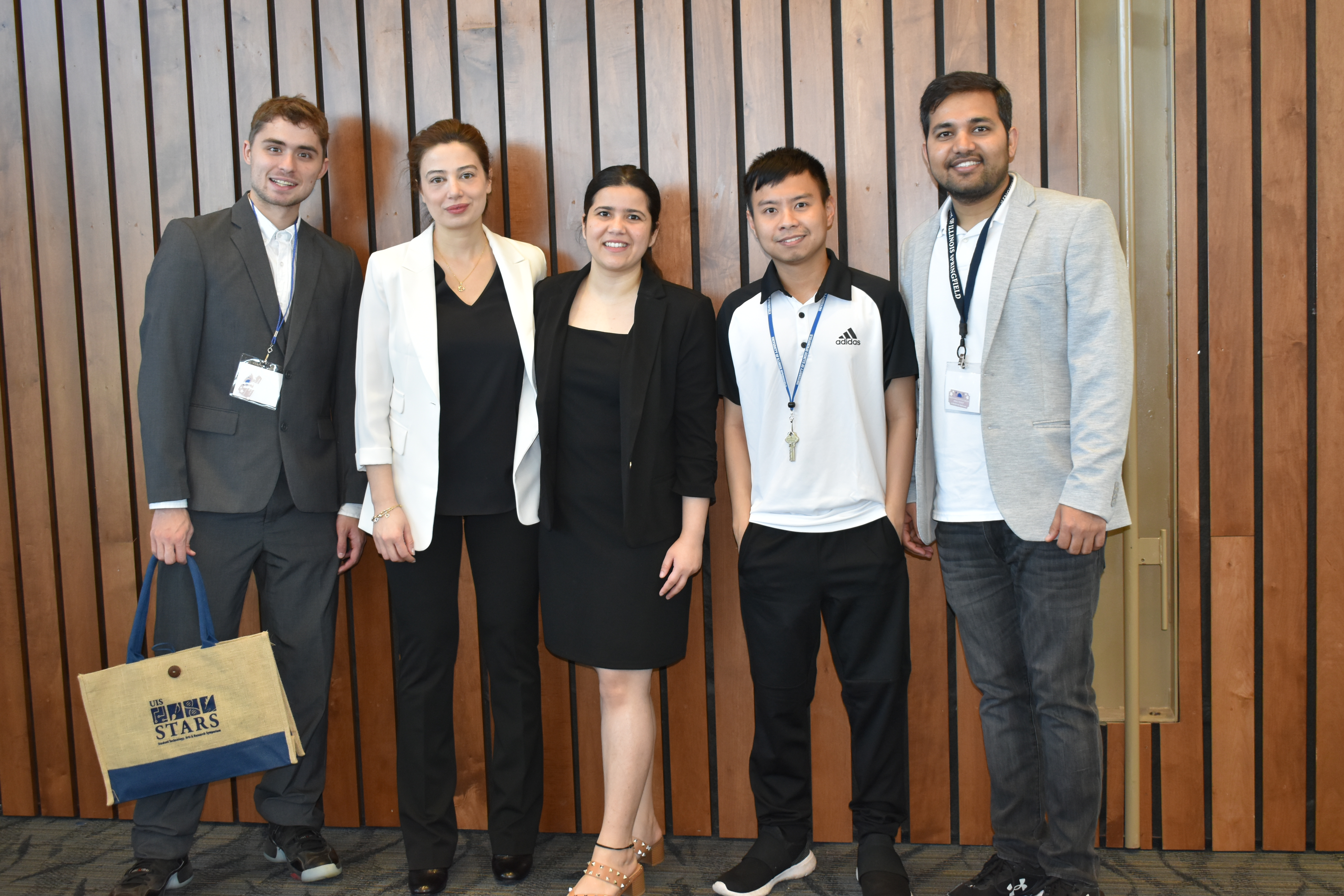 CBM Student Organizations