Social Work Study Away to Taiwan Course in the Summer of 2024
The Social Work Program proposes to teach a study away course in Taiwan between mid May and early June of 2024. This will be a UNI-460, ECCE Global Experience: Taiwan. The course will last 14-17 days, from departure from Chicago until going through security to board your fight returning to Chicago from Taiwan. However, as the course takes place from mid-May to June 2nd, you have interesting options to independently do something other than going straight back to Chicago on June 2nd. You could:
Stay in Taiwan (or Japan) on your own for a few days, and then join the UIS study-away courses in Ashikaga, Japan or the Wanxiang study-away program that takes you to China for about a month. You would probably save at least $700 on the total summed program fees for the Japan and Taiwan programs because you would only need one round-trip ticket across the Pacific.
You could remain in Taiwan for language study in a Taiwan University. You would do this on your own, not as part of any UIS program, but the professor and some students are planning to do this, so you could be with some others from UIS studying and living at Tzu-Chi University in Hualien. Most UIS students would qualify to apply for scholarships from the Taiwan Ministry of Education that would cover almost all your language study tuition and dormitory costs for two months (if you study Chinese for nine or ten weeks).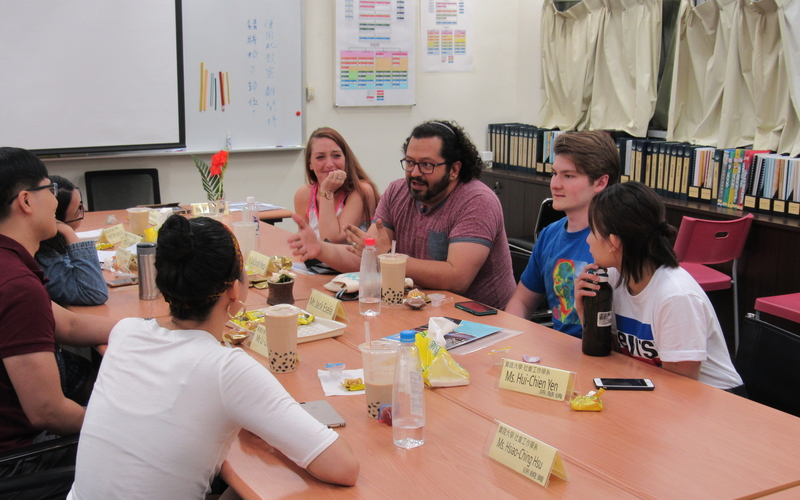 The course will focus on an interdisciplinary approach to studying contemporary issues in Taiwan society, especially questions of identity and heritage, the future of democracy, and relations between Taiwan and China.
In addition to the tuition and fees you would pay for an UIS summer course, there are travel expenses to cover Trans-Pacific round-trip flights, lodging in Taiwan, transport in Taiwan, and some museum admissions. For students in the two-week Taiwan program, the travel fee will be no higher than $950 if you purchase your own flight tickets, and probably about $2,350 if you have UIS purchase your flight tickets.
A very detailed description of the UNI-460, ECCE Global Experience: Taiwan course is available for you to consider as you decide whether you would like to enroll in this course. To learn more, consult the extended information page. You can also view a slide show with photographs from the 2019 and 2023 courses in Taiwan and many details about the proposed 2024 summer course.