The knowledge, skills, and practical experience you need to succeed in international affairs, public policy, practical politics or academia.
ONLINE & CAMPUS-BASED DEGREE PROGRAMS
Exceptional People
Nationally and internationally recognized faculty who publish extensively in their fields
Students who are passionate about the theory and practice politics
Outstanding alumni who go on to M.A. and Ph.D. programs, law school, or to work in state government, public policy, and in many other exciting areas of politics and public affairs
Outstanding Learning Opportunities
Comprehensive curriculum with substantial political internship learning
High levels of focus and interaction between instructors and students
Rich opportunities for interdisciplinary, double-major, and minor study
Great discussions of contemporary controversies in every class
A range of fully online, fully on-campus, and blended (both on-campus and online) programming
International, local, state, and federal internships
Award-winning Model Illinois Government and Model United Nations groups

Experience Working & Learning in the State Capital
In the heart of Illinois politics, UIS offers students a rigorous academic program with practical experience. The School of Politics and International Affairs offers undergraduate and graduate degrees that emphasize the practical importance of theory and the academic importance of practice. Opportunities for experiential learning are available our online and on-campus programs to both undergraduate and graduates on the local, state, and federal level, as well as internationally. Teaching internships are also available for graduate students.
Experience International Learning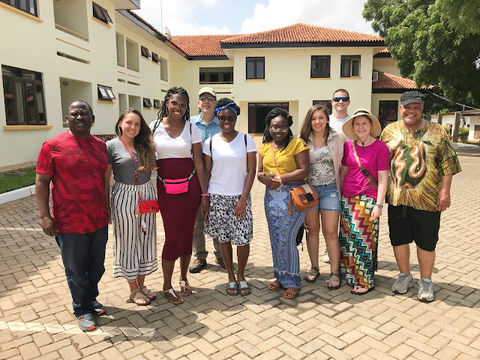 The School for Politics and International Affairs prides itself in offering students the opportunity to incorporate an international learning experience into its degree programs.
Students in our programs have had the opportunity to travel internationally, to study internationally (in person or online) and to participate in an international internship (in person or online).
Learn more about our International Programs at UIS.
Experience Learning and Leadership