Whether you are a brand new parent or have been at it for a while — whether you are a long-time Springfield resident or are new to the area — we know that having access to resources is invaluable. Below please find links to various area agencies and organizations who are committed to offering assistance to families.
The Counseling Center provides counseling, outreach and psychological consultation to UIS students.
Cox Children Center is available on campus for infants starting at age 6 weeks to 12 years of age, and school buses transport children from campus within the Ball Chatham School District.
Can I get assistance paying for my child care? Check out Child Care Assistance Program
Family Housing is available at UIS to enrolled students or visiting scholars who will be residing with their legal spouse (a copy of a marriage license is required at time of submission of application/contract), a domestic partner (submission of required documentation must occur at time of submission of application/contract as outlined below), and/or legally dependent children (submission of copies of birth certificates/proof of legal guardianship at time of submission of application/contract required).
Lactation Room –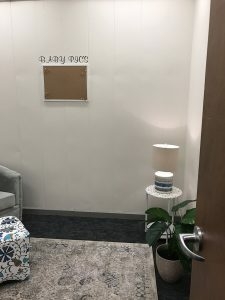 UIS provides lactation room in Student Affairs Building, Room 11 to support nursing mothers returning to work, school, or campus. Any nursing mother who is a UIS community member (faculty, staff, student, contract employee) or their spouse, same or opposite sex partner can use any of the lactation rooms. The room offers a clean, secure, and private space for women who need to express breast milk during their time on campus. The room are equipped with comfortable seating, table, ample electrical outlets near the chair and refrigerators. We recommend that you bring a small cooler to store your breast milk. UIS is not responsible for the security or integrity of breast milk stored in or outside of the lactation room refrigerator.
Mind, Body and Spirit @ The TRAC – You have control over your physical, mental and emotional health. We provide comprehensive professional health care and counseling services as well as preventative services and resource. A state-of-the-art wellness and recreation facility, TRAC houses multiple indoor sport and fitness venues including basketball and volleyball courts, an elevated running track, cardio and weight training areas and a multi-purpose exercise room. TRAC staff provide a variety of wellness programs for students, faculty and staff including group fitness classes (like strength and cardio training, Pilates, yoga, martial arts and dance), intramural sports programs and even personal training services.
UIS Cares –  is an initiative dedicated to making sure that every UIS student has what they need to earn a University of Illinois degree in a timely fashion. UIS Cares can help bridge this gap and provide students with the fuel needed for their academic success.  The Food Pantry is available for all currently enrolled students.   Check out the website for dates and times.
Women's Center –  works to improve the status of women in higher education by addressing matters of particular concern to women. We promote a campus climate that is safe, healthy, and respectful of all people.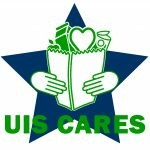 ARTICLES: