Staff
Dean of Students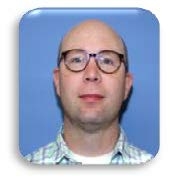 Jantzen Eddington, J.D.
Email: jeddi2@uis.edu
Website: https://www.uis.edu/deanofstudents/
Education: Doctor of Jurisprudence, Mississippi College, School of Law; Master of Arts in Education, McKendree University; Bachelor of Arts, Political Science and History, Valparaiso University.
As Dean, Jantzen provides advocacy and assistance for students. He also oversees Student Conduct, Disability Services, Health Services and the Counseling Center.
Jantzen came to UIS with over a decade of professional experience working in Higher Education, this experience includes athletics, student conduct, residence life, Greek Affairs, adjunct teaching, including co-teaching a short-term study abroad course, and coordinating a retention program. Jantzen has presented at both regional and national conferences on Student Affairs and Higher Education topics.
In addition to Jantzen's Higher Education experience, while in law school, Jantzen served as a law clerk for a local law firm and served as an Extern/Volunteer with the Mississippi Commission on Judicial Performance. From 2015-2016, Jantzen served as Lieutenant Governor for Professional Development and Membership for the Student Division of the 10th Circuit of the American Bar Association.
Assistant Dean of Students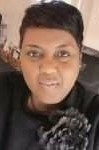 Michelle R. Vinson
Phone: 217-206-8595 or 217-206-8211
Email: mvins2@uis.edu
Location: Housing Commons (HCOM)
Education: Master of Science in Human Resource Management and Bachelor of Arts in Business Administration, Lindenwood University in St. Charles, MO.
Assistant Dean Vinson assists the Dean of Students Office with student advocacy and support, Title IX education and enforcement, student conduct, and serves in the absence of the Dean. Additionally, she serves as a member of the Senior Leadership Team and provides administrative and human resource leadership for the Department of Residence Life. Michelle is passionate about effective and efficient customer service, servant leadership, restorative and social justice, student success and advocacy. Assistant Dean Vinson currently serves as Co-Chair of the Student Care and Advocacy Team (SCAT) and is a member of the Anti-Racism and Social Justice Taskforce, in addition to serving on various committees and teams at UIS. Prior to joining UIS, Assistant Dean Vinson was the Assistant Director of Housing Operations and Program Manager at Saint Louis University in St. Louis, MO.
Administrative Aide to the Dean of Students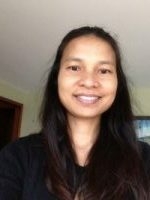 Eileen Norris
Phone: 217-206-8211
Email: enorr3@uis.edu
Location: Founders Residence Hall (FRH) 178
Education: Bachelor of Arts in Business Administration in Management and Organization Behavior from Benedictine University at Springfield and Associate of Arts in Liberal Studies from Long Beach (California) City College.
Prior to joining the UIS staff, Eileen worked in K-12 educational institutions for over fifteen years. Eileen managed the office of one of the nation's first charter schools, while also acting as Community Outreach Coordinator and translator. She also served as Library Assistant and Study Hall Supervisor at Sacred Heart Griffin High School in Springfield. Eileen likes to spend time with her family and friends, cook, and ride the local bicycle trails.