The Cox Children's Center is licensed through the State of Illinois and holds voluntary accreditation through the National Association for the Education of Young Children.
The Cox Children's Center was established in 1970. The center is a resource for university students, faculty, staff, alumni and community clients.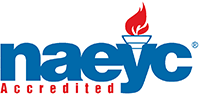 Testimonials
"Our first child attended the UIS Cox Children's Center from the age of 10 months – 5 years. When I was researching possible daycare settings, I was very impressed with the professional, courteous manner in which all my questions were met – I had a checklist of things to ask (printed from an internet search)."

Leslie Ann Lesko
Gold Circle of Quality Designation
UIS Cox Children's Center receives Gold Circle of Quality designation
The University of Illinois Springfield Cox Children's Center has received the Gold Circle of Quality designation, the highest rating possible, from ExceleRate Illinois, the state's new quality rating and improvement system for early learning and development providers.
Family Involvement
Families are valued for their family traditions, their commitment to work, home and community, for their dreams for their children and for their unique individuality, their commitment to high quality early education and their commitment to a nurturing environment for their children.
Staff greet each parent daily and encourage their involvement in the program through parent/child activities, field trips, visits, contributions to project work, their observations of child progress, newsletter information, the daily journal and parent/teacher conferences.
Parents are regarded as a child's first teacher and therefore a partner with teachers in their child's development. Parents and family are welcome to visit the center at any time. If a parent wants to visit during a child's adjustment period and the staff feel the visit may be hard on the child, we will communicate our concerns and see if we can come to a mutually agreeable time before parental visits take place.
Cox Children's Center Fund
News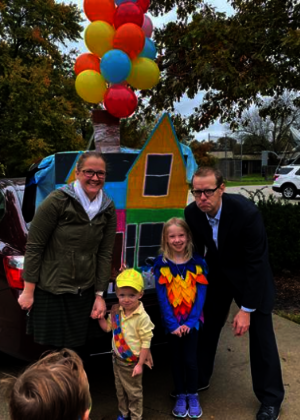 Oct 03, 2022
The Cox Children's Center and the Volunteer and Civic Engagement Center encourage your participation in our annual Trunk or Treat for Canned Goods campus…
Mar 01, 2022
The University of Illinois Springfield Cox Children's Center has received the Gold Circle of Quality designation, the highest rating possible, from ExceleRate…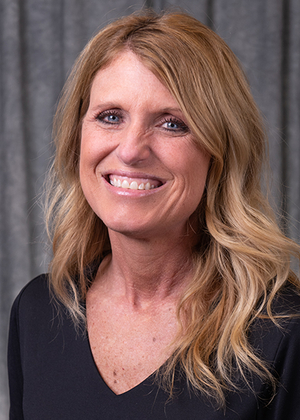 Apr 08, 2021
The University of Illinois Springfield 18th annual Chancellor's Academic Professional Excellence (CAPE) award was presented to Stacey Gilmore,…