Preschool
Lincoln Room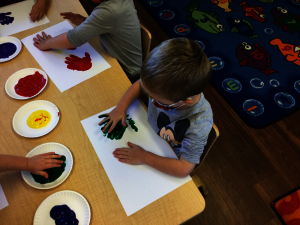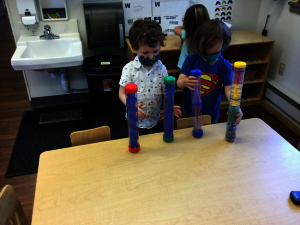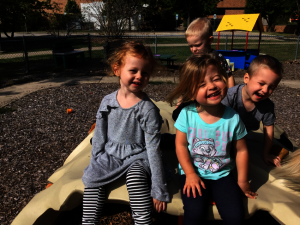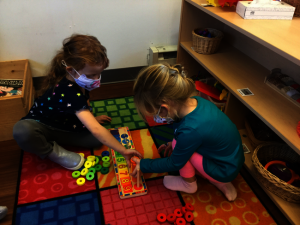 The Lincoln Room serves children 3 years of age who are fully potty trained. The room serves to help transition children from the Cardinal Room into the Butterfly Room. The focus of the program is a safe, nurturing environment for positive growth and development while emphasizing basic self-help skills and the development of social interactions.
The time spent in the Lincoln Room allows children extra time to learn basic self-help skills and provides children with quality opportunities to interact socially with peers. The children in the Lincoln Room interact with the children in the Butterfly Room several times throughout the day. The children are then familiar with the peers and teachers they will have once they transition into the Butterfly Room.
Butterfly Room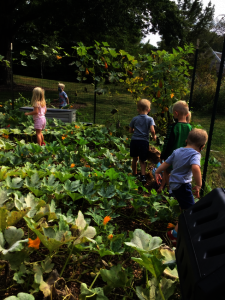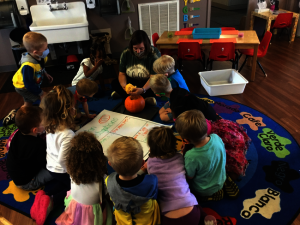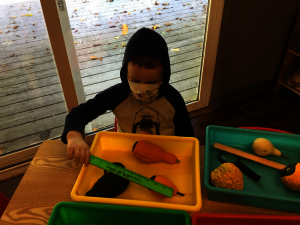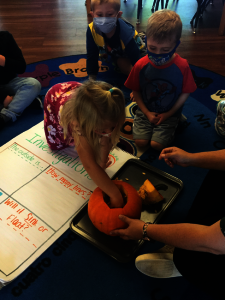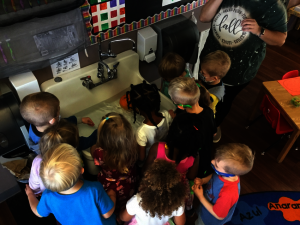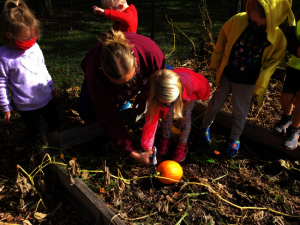 The Butterfly Room serves children ages 3 to 5 years of age. Our preschool unit is comprised of a group of children and teachers working collaboratively.
The children start their day with a morning meeting where ideas are exchanged as the group engages in cooperative dialogue. These meetings, as well as the ideas and interests of the children, help determine the project work that is pursued by the group. Children in the unit are developing skills and abilities for a kindergarten experience in local schools and that will enable them to be successful members of society.
Ideas are exchanged as the group engages in cooperative dialogue. Music and movement can be used as a way to help children integrate the learning experiences as well as express themselves.
Rooted in both the Lincoln Room and Butterfly Room are opportunities for dialogue, large and small group collaboration, problem solving, pre-reading, writing and math skills that help each child develop skills to be successful in life.