Sangamon Experience presents the history of the Sangamon Region through an on-campus exhibition space, online projects, and community collaborations.
Sangamon Experience is a multifaceted initiative that highlights the history of the Sangamon Region of central Illinois. Sangamon Experience includes a interactive exhibition space at UIS, a dynamic website to share and promote local historical activities, online historical research, and customized community partnerships.
We aspire to increase awareness of local history, bring new voices and greater diversity to its stories, serve as a training ground for the next generation of public historians, sponsor events that will bring partner organizations together, become the best online calendar of local history events, and more. Sangamon Experience seeks input from local historical and cultural organizations to help supply materials, ideas, and research for upcoming programs and exhibits. If you are interested such collaborations, please contact us.
Share this Page
Location
Performing Arts Center, One University Dr., Springfield Illinois, 1st Floor
Hours
9am- 5pm
Current Projects
Sangamon Experience
Our Lives, Our Stories
We want many voices involved in telling the story of Sangamon County. Your voice, and your video, can help tell the story of our area of Illinois.
Our Mission
Sangamon Experience provides a broad perspective of the history of the Sangamon region through the presentation of a wide variety of exhibitions and activities developed for and from multiple communities. Activities will include projects developed from oral histories, archives, images and other resources to encourage participants to effectively create their own sense of local history.
Sangamon Experience also provides a comprehensive online platform for the presentation of materials; engage local organizations as partners in the effort to seek out and present materials for exhibition and information; and coordinate a combined calendar of events for activities of local interest.
The Campus Exhibition Space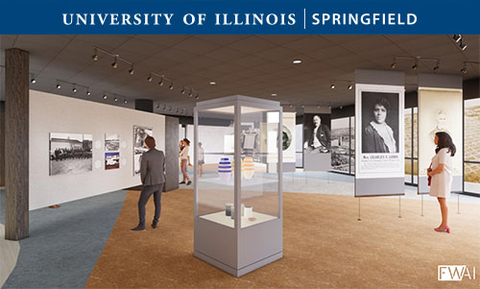 Find out more about our exhibition space now open in the UIS Public Affairs Center.
The Sangamon
Experience Team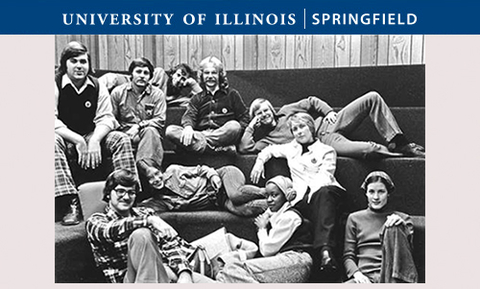 The Faculty Lead, Students, and the members of the Community Advisory Board that compose the Sangamon Experience Team
Department News
No upcoming events at this time. Check back soon!