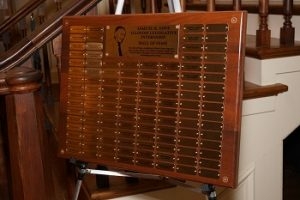 The Samuel K. Gove Illinois Legislative Internship Hall of Fame is named for the late Samuel K. Gove, founding director of the internship program and one of the founders of Illinois Issues magazine. This Award, initiated by Illinois Issues magazine, recognizes former state legislative interns whose subsequent careers have been marked by outstanding public service. Established in 1990, the Hall of Fame, including this year's inductees, now numbers 71 individuals, among them a former governor and several former and current state and federal legislators. The names of the Hall of Fame's members are inscribed on a plaque that hangs on the fourth floor of the Illinois Statehouse.
2019 Inductees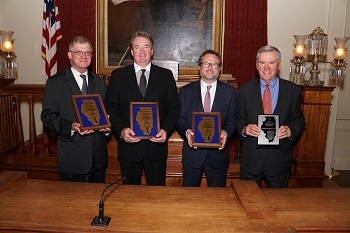 David B. Menchetti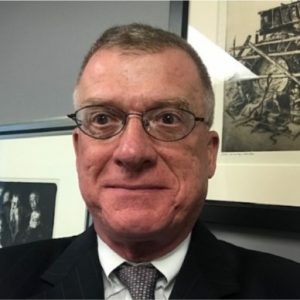 David B. Menchetti is a shareholder in Cullen, Haskins, Nicholson & Menchetti, P.C. in Chicago and concentrates his practice in the representation of injured workers throughout Illinois before the Workers' Compensation Commission, the Circuit Courts and the Illinois Appellate and Supreme Courts. He graduated from Loyola University of Chicago School of Law (JD) and attained an undergraduate degree (BA) with distinction from Stanford University. Mr. Menchetti is a former staff counsel to Illinois State Senate President Philip J. Rock and served as counsel to Illinois State Senate President Emil Jones, Jr. Active in the legal community, he is listed in Who's Who in American Law and has been selected by his peers as a Leading Lawyer and Super Lawyer. He has received the President's Award on three occasions from the Illinois Trial Lawyers and was named Lawyer of the Year for Workers' Compensation by Best Lawyers in America. By appointment of the Governor, he has served on the Illinois Workers' Compensation Advisory Board and the Workers' Compensation Medical Fee Advisory Board. He has been inducted into the College of Workers' Compensation Lawyers.
---
John D. Nicolay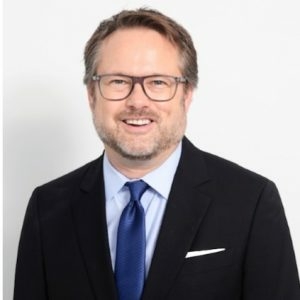 John D. Nicolay has been a partner of Nicolay & Dart LLC since its founding in 2005. Previously, he worked in and around the legislature directing state governmental representation at Winston & Strawn LLP and serving as general counsel to Illinois Senate President James "Pate" Philip, where his responsibilities included staffing and operations for the Illinois Senate Judiciary Committee. Prior to joining the office of the Senate President, he served in a variety of capacities as Legislative Liaison for the Cook County State's Attorney's Office where he helped secure passage of more than 50 pieces of legislation, including major sentencing and evidentiary reforms, as Assistant State's Attorney, and practiced in the area of commercial and governmental litigation at Shefsky & Froelich, Ltd. He also served as a Legislative Aide to former Senate Minority Leader Frank Watson, and as a special assistant to Governor James R. Thompson. Mr. Nicolay was named a "Rising Star" by his peers in 2008 and a "Super Lawyer" in the area of Government Affairs as recent as February 2019. He is past President and serves on the Board of Directors of The Advocacy Group, an international governmental affairs organization. He serves as the Vice-Chair of the Illinois Governor's Mansion Association as well as the Board of Trustees of MacMurray College. He has also served on the Board of Directors of the Illinois State Chamber of Commerce and Intermountain Corporate Affairs Company. He is currently honored to serve on the Advisory Board of Misericordia/Heart of Mercy Home in Chicago, which is also a pro bono client of the firm. Mr. Nicolay received a B.S. in history and political science from MacMurray College and a J.D. from DePaul University College of Law. He is admitted to practice in the Illinois Supreme Court and the United States District Court for the Northern, Central, and Southern Districts of Illinois.
---
Kevin Schoeben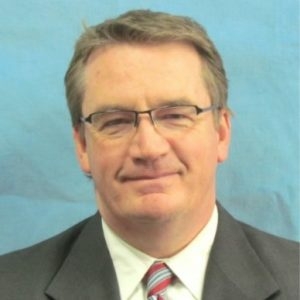 Kevin Schoeben began his 30-year career in state government as an ILSIP intern for Speaker Madigan's Research/Appropriations staff in 1989 and remained on staff through 1999, primarily staffing several committees for state and local government, appropriations for public safety, pensions, transportation, and state capital programs. Thereafter, Mr. Schoeben was the Legislative Director for three terms under former State Comptroller Dan Hynes, with notable work toward the establishment of ethics reforms, the state's rainy day fund, and other fiscal and transparency reforms. He went on to become the Deputy Director of Planning and Programming for the Department of Transportation for four years under IDOT Secretaries Gary Hannig and Ann Schneider. In this position, he was responsible for initiating multi-modal and intermodal transportation programs that led to the AASHTO award for Water Transportation in 2014, and he served on the U.S. DOT's Marine System Transportation Advisory Taskforce. He served as Chief Financial Officer at the Illinois Board of Higher Education during a challenging period for state universities and colleges, students, and faculty due to the recent budgetary impasse. Mr. Schoeben joined Comptroller Mendoza's team shortly after her election in 2016. He has served as the Assistant Comptroller of Fiscal Policy since that time, a position that includes responsibilities with the development and implementation of fiscal reporting, cash management, budget, human resources, and operational activities.
November 12, 2019 Ceremony Photos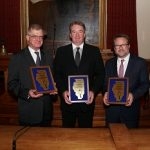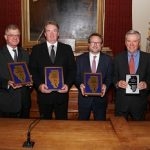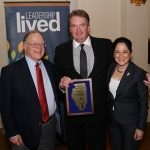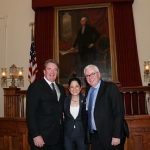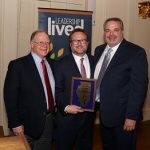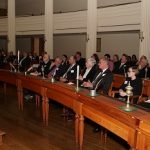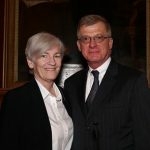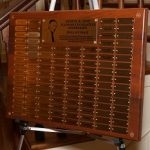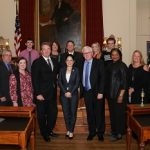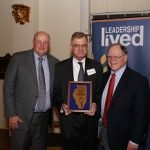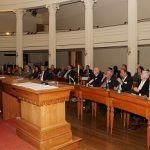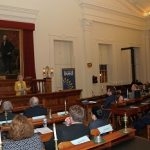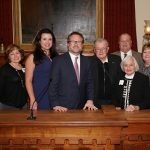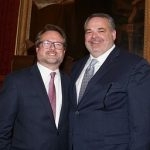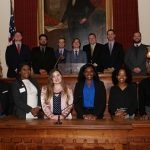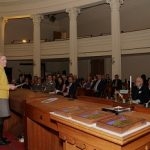 ---
2017 Inductees: Mark Denzler, Marcilene Dutton, DeShana L. Forney, and David A. Joens
2015 Inductees: Donovan Pepper, Senator Julie Morrison, Becky Patton, Phil Lackman, and Tim Nuding.
2013 Inductees: Cheri L. Bustos, Scott L. Kaiser, Mona B. Martin, Scott A. Reimers, and David A. Sykuta.
2011 Inductees: David E. Kennedy, Bruce C. Kinnett, Michael C. Maibach, Catherine M. Shannon, and Frank Straus.
2009 Inductees: John Day, Claire Eberle, Stephen Pacey, Lee Schwartz, and Gretchen Winter.
2007 Inductees: Rodger Heaton, Vicki Thomas, and Thomas Wagner
2005 Inductees: Richard E. Dunn, Neil F. Flynn, Terry A. Scrogum, Debra K. Smitley, and Clive M. Topol.
2003 Inductees: David A. Epstein, Brian McFadden, Peg Laird Mosgers, and Judith A. Redick
2001 Inductees: Terri L. Coombes, Brenda J. Holmes, James C. Jepsen, Richard W. Larison, and David W. Olien
1999 Inductees: Kurt M. Granberg, John R. Headrick, Robert H. Newtson, and Marcia E. Thompson
1997 Inductees: Kurt R. DeWeese, Michael P. Duncan, William S. Hanley, and Lori Spear Montana
1995 Inductees: Prescott E. Bloom, Timothy R. Campbell, Allen D. Grosboll, and Linda M. Wheeler
1993 Inductees: Kirk W. Dillard, Lawrence N. Hansen, H. Carter Hendren, and Linda K. Kingman
1990 Inductees: Wayne R. Andersen, Terry L. Bruce, Richard J. Carlson, Richard W. Carlson, Jim Edgar, James L. Fletcher, William G. Holland, Douglas N. Kane, M. Veronica Lynch, Sylvia Davis Thompson, and Paul L. Williams.