Grounds Maintenance
The UIS Grounds Maintenance Department is responsible for the upkeep of UIS gardens, lands, fields, roadways, and sidewalks. Three hundred and seventy of the 746 campus acres are cared for by the UIS Grounds department; the remainder is primarily used as leased farm land.
They maintain Kiwanis Stadium as well as three UIS practice soccer fields and 12 youth soccer fields for the YMCA. Other responsibilities include snow removal, setting up outside events, setting picnic tables, care of indoor campus plants, and installing sign posts.
All grounds related issues should be reported to Brian Beckerman at (217) 206-7202 or email Brian. You may also contact the main office for Facilities & Services at (217) 206-6530.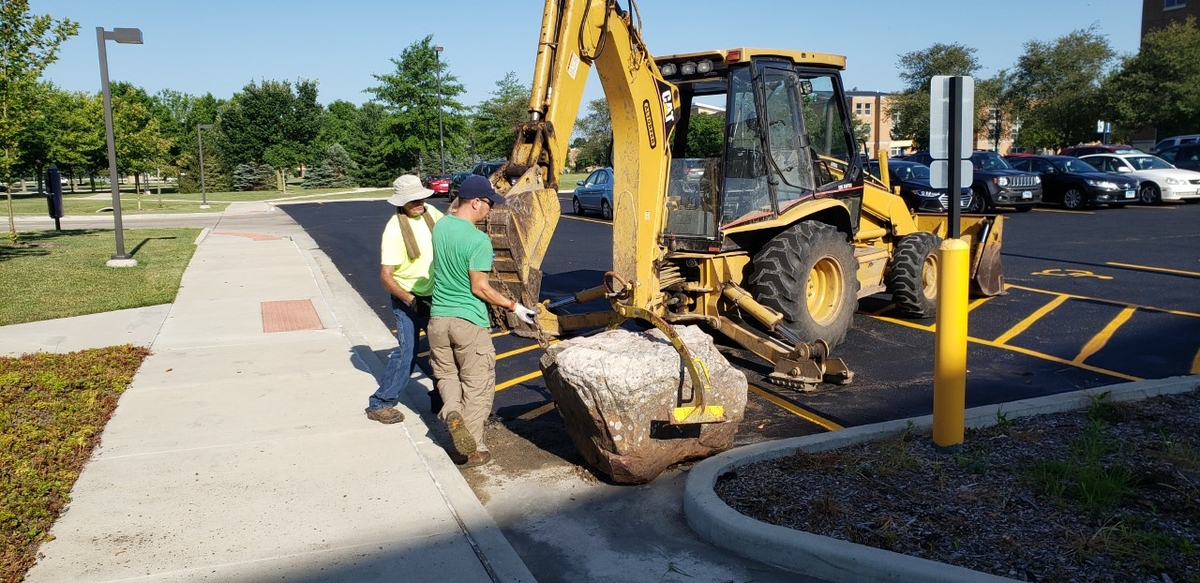 Campus Grounds Gallery
The beautiful flowers and trees seen around campus are planted and maintained by the Grounds Maintenance Department.
Some of our beautiful plants, trees, and landscaping can be seen in the photos below. Find more on our Instagram account - @uisgrounds