Research Opportunities
Conducting Research
Faculty members of the UIS Department of Psychology are expected to be active scholars and mentor undergraduates in the generation of new scientific knowledge by means of scholarship. In an attempt to facilitate such scholarship the Department has established a participant pool of available research participants. All faculty and students who wish to have access to the Department's Participant Pool are required to follow the Procedures for accessing Psychology department participant pool.
The Psychology Department provides a variety of research participation opportunities for psychology students, including participating in or assisting with faculty research and conducting individual student research projects. Students who are interested in conducting research should contact a faculty member with whom they share research interests.
Psychology majors may gain valuable research experience and earn academic credit by assisting with faculty research (e.g., by helping to collect, score, or analyze data) or by electing to conduct an independent study project under the supervision of a faculty member. Some of our psychology majors have presented their project research at regional professional conferences.
Participating in Research
Fulfill Course Requirements
Students who are enrolled in PSY 201: Principles of Psychology or PSY 302: Research Methods in Psychology are required to participate in research or complete an alternative assignment (approved by the instructor). Please refer to our departmental policies regarding participating in research as a course requirement for more information.
Receive Extra Credit
During some semesters, students in Psychology courses may volunteer for and participate in approved research projects in order to receive course-related extra credit points (at the instructor's discretion). Please refer to our departmental policies regarding participating in research for extra credit for more information.
Internships
Internships offer off-campus learning experiences that are unique opportunities for undergraduates to apply knowledge and explore career options in the "real" world. Information about the internship program and how to apply for an internship is located on the Internships and Prior Learning Program's web site.
What Our Students Say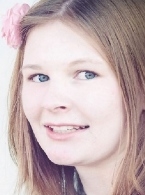 After being at my placement for several months, I was able to see the highs and lows of Schizoaffective Disorder. I was also able to recognize the alterations in behavior due to medication. The residents connected with me as an individual they can speak with in a low pressure situation. They talk about their past, their struggles with their mental illness, and what they would like to discuss at their next doctor's appointment. In the end though, the residents have taught me much more than they will ever know. They exemplify that mental illness is a part of a person, but does not define a person

Brianna Werner: Mt. Gilead Shelter Care (adult inpatient mental health facility)
Springfield Sites
The Autism Program
Big Brothers/Big Sisters
Building Blocks Daycare
Boys and Girls Clubs of Springfield
Camelot Care Centers
Contact Ministries
Downstate Illinois Innocence Project
Gateway Foundation
Goodwill Industries
Greater Springfield Chamber of Commerce
The Hope Institute
Illinois Department of Public Health
Illinois WorkNet
Lakeshore Learning Center
Lincoln Land Community College Learning Lab
Lincoln Memorial Garden and Nature Center
Little Angels Daycare
McFarland Mental Health Center
Memorial Medical Center Rehabilitation Services
National Alliance for Mental Illness
Sangamon County Adult Probation and Court Services
Sangamon County Department of Community Resources
Sangamon County Juvenile Detention Center
Scope Daycare and Preschool
Sojourn Shelter and Services
Southern Illinois University School of Medicine Department of Otolaryngology
Southern Illinois University School of Medicine Department of Pharmacology
Southern Illinois University School of Medicine Department of Psychiatry
Southern Illinois University School of Medicine Division of Psycho-Oncology
Springfield Developmental Center
St. John's Hospital Department of Human Resources
St. John's Hospital Department of Pediatric Rehabilitation
Summer SCOPE School District 186
Tower of Refuge
UIS Office of Disability Services
UIS Veterans Affairs Office
United Cerebral Palsy of Land of Lincoln
YNOT Summer Day Camp
Other Illinois Sites
Advanced Correctional Healthcare (Peoria)
Athens Police Department (Athens)
Beacon Professional Counseling (Taylorville)
Boys and Girls Clubs of Bethalto (Bethalto)
Bright Beginnings Childcare (Chatham)
Camp ASPIRE (Athens)
Community Counseling Center (Alton)
Decatur Correctional Center (Decatur)
Heritage Behavioral Healthcare Association (Decatur)
Institute for Human Resources (Pontiac)
Logan Correctional Center (Lincoln)
Morgan County Probation (Jacksonville)
PATH Crisis Hotline Center (Bloomington)
Riverton Middle School (Riverton)
Shadow Home (Taylorville)
Taylorville Correctional Center (Taylorville)
TLC Child Care Plus (Taylorville)
United Cerebral Palsy of Illinois (Decatur)
Webster Cantrell Hall (Decatur)