The Center for Faculty Excellence supports world-class teaching.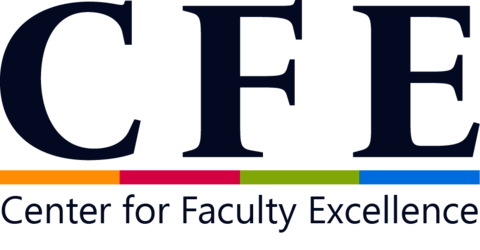 The faculty advisory board supports the Center for Faculty Excellence in its efforts.The purpose of the office is to provide programming for current faculty, including online, part-time, and full-time faculty.
Current programming includes sessions led primarily by UIS faculty, administrators, and professional staff. The College of Liberal Arts and Sciences and the Provost's Office both offer incentives for faculty to participate in these workshops.
Many of these workshops have PowerPoint files or videos of the workshop posted on our new Canvas site for the Center for Faculty Excellence All faculty (full time, part time, tenure track, non tenure track, instructors) are welcome to join the Canvas.
Mission Statement
Our mission is to engage and to connect all UIS faculty as they pursue excellence in teaching, scholarship, and service at all stages of their careers. The center is a resource dedicated to fostering dialogue, innovation, and excellence.
Values
Committing to Diversity and Inclusion: Including multiple unique perspectives and experiences creates authentic and empowered participation and a true sense of belonging.
Building Equity: A strong, collegial community depends upon treating all faculty fairly and justly and welcoming their involvement in center activities.
Balancing Work and Life: Work-life balance is vital to individual well-being and leads to healthier and more effective colleagues.
Cultivating Faculty Leaders: Empowering the faculty is key to the continuity, advancement, and improvement of the University.
Creating Community: Facilitating meaningful interpersonal connections strengthens community and fosters mutual support.
Facilitating World-Class Teaching: Nurturing a commitment to student learning and encouraging reflection on teaching reinvigorates teaching practices.
Modeling Critical Reflection: Using critical reflection guides center development and initiatives to enhance the university community.
Impact Report
The 2019-20 FDRO Impact Report contains information on the number of sessions offered and attendance.
Faculty Recognition
Faculty members who are interested in earning the CLAS Award and Provost Certificate are encouraged to visit the Teaching & Learning Fellows page.