The Vice Chancellor for Academic Affairs and Provost at the University of Illinois Springfield (UIS) serves as the chief academic officer for the university.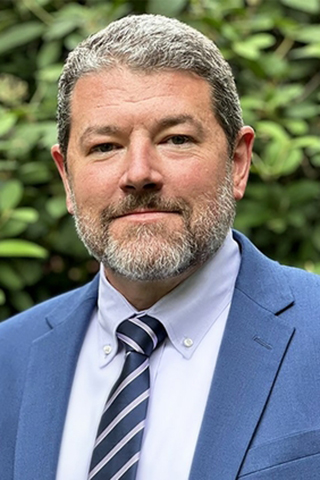 Dr. Brandon E. Schwab
Vice Chancellor for Academic Affairs & Provost
The VCAA/Provost oversees academic policy and priorities, ensures the quality of the faculty and student body, and helps to maintain educational excellence.
The VCAA/Provost reports to the Chancellor and serves as the university's chief academic officer. They provide leadership for mission-driven academic and co-curricular endeavors and functions, coordinates academic affairs initiatives and programs with other university divisions, directs activities surrounding the implementation and achievement of the academic mission, and coordinates planning activities for the Division of Academic Affairs.
The Division of Academic Affairs at the University of Illinois Springfield comprises the four academic colleges (College of Business and Management, College of Health, Science and Technology, College of Liberal Arts and Social Sciences, and College of Public Affairs and Education) as well as Brookens Library and the Center for State Policy and Leadership. The division also includes the Center for Academic Success & Advising; Graduate Education; Graduate Assistantships; Information Technology Services; Institutional Research; Online, Professional, & Engaged Learning; Research & Innovation, Undergraduate Education, and Institutional Effectiveness.
Mission
The Provost's Office advances the UIS vision, mission, and strategic goals by providing coordination among units both within the Division of Academic Affairs and across the entire campus. The Provost's Office exercises leadership in the formulation of academic policies and ensures adherence to those policies. It coordinates university planning and budgeting activities and promotes innovation in teaching, research, and service.
Academic Affairs Resources
Faculty Resources