Star Parties
Star Parties are the flagship public outreach events of the UIS Observatory, serving the public affairs mission of the University of Illinois Springfield.
From here you can branch off to the three different types of Star Parties we host:
Friday Night Star Parties - Held annually on the UIS campus on Friday nights in September and October.
Summer Star Parties - Held at off campus locations in the spring and summer with community partners.
Accessible Star Parties - Held at the campus observatory with a unique accessible telescope for people who request accessibility assistance.
Pre-Registration
Star Parties are free and open for everyone. Pre-registration is encouraged for events at the campus observatory. When you register in advance you are guaranteed a space and receive email notice about weather cancellations. Registration is also open at the door, as long as there is space remaining at the event.
See the page for Friday Night Star Parties for links to pre-register.
Fundraising for a New Deck
We are unveiling our newly renovated Campus Observatory this Fall. Explore the renovation for the UIS Campus Observatory used for Star Parties
---
What is a Star Party?
Since 1980, thousands of people of all ages have come to the UIS observatory for Friday Night Star Parties, as well as for special astronomical events such as lunar and solar eclipses and comets.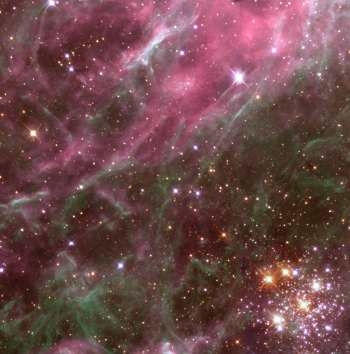 At a typical Star Party, visitors learn about galaxies, the sun, stars, and stellar evolution, as well as star and constellation identification prior to using the telescopes. These discussions take place in the stairway gallery of astronomical pictures on the way to the rooftop observation deck atop Brookens Library. Then, the observatory director and qualified volunteers help visitors use each of the telescopes.
Over the years, stargazers have seen many celestial objects, including the moon and planets, deep-sky objects such as the Orion Nebula and other fascinating star systems, the beautiful yellow-blue double star Albireo, and the open star cluster called the Pleiades.
The Astronomy Program also offers Accessible Sunday Night Star Parties for people who are challenged by stairs and ladders and their friends and families.
---
Upcoming Star Party Events
There are no events at this time. Check back soon!