The Art Students League
About Us
The Art Students League (ASL) organizes field trips to local and regional exhibits, supervises the Access Gallery in the Visual and Performing Arts Building, and coordinates fundraisers benefiting Visual Arts Students. For more information or to be added to our e-mail list, visit the ASL bulletin board located in VPA or contact any ASL officer.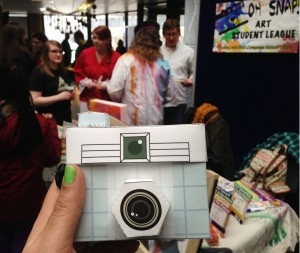 2022-2023 Officers
President: John Toelle
Vice-President: Mina Edmondson
Secretary: Maddie Edmondson
Vice-Secretary: Shelby Armstrong
Treasurer: Savannah Saltsgaver
Public Relations: Taylor McClure
Vice-Public Relations: Cicely Flynn
Access Gallery Manager: Jae Scott
Follow Us on Facebook!