The University of Illinois Springfield Visual Arts Gallery seeks to expand and enrich understanding of the visual arts for Illinois citizens, artists, and students through diverse quality exhibitions. The gallery benefits the Illinois art community by increasing public awareness of the visual arts and by exhibiting artists of regional and national importance.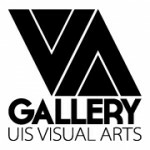 Location: One University Plaza, Health and Sciences Building, (HSB) 201
Download a map of campus.
Hours: closed until August 10th, 2022
Contact: Bella Szabo iszab2@uis.edu
Phone: (217) 206-6506

Sign up for our mailing list to keep informed of our events!
---
Make a Difference for the UIS Visual Arts Gallery
---
Visual Arts News