UIS Parent & Family Newsletter Summer 2019
View Archived Orientation Newsletters
---
Prairie Stars Family Association (PSFA)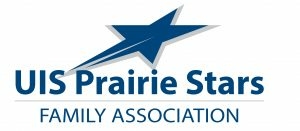 The Prairie Stars Family Association (PSFA) was founded in the Fall of 2015 to support UIS parents, guardians, and family members by promoting shared experiences among UIS family members and help them feel more connected to UIS and their students.
---
Facebook Groups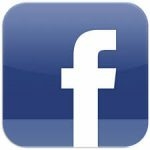 The Office of New Student Orientation & Parent Relations (NSOPR) has a Facebook group where you can see reminders about upcoming NSOPR programming. The Prairie Stars Family Association also has a Facebook group for parents to stay up-to-date with information about association activities.
---
Resources and Reading for Parents of College Students
Some of these resources are online articles – please contact UISOrientation@uis.edu if a link is broken or the article is no longer found at that site.
Articles
Books
iGen - Why Today's Super-Connected Kids Are Growing Up Less Rebellious, More Tolerant, Less Happy–and Completely Unprepared for Adulthood — and What That Means for the Rest of Us. Jean M. Twenge, Ph.D. (2017). ISBN-13: 978-1501151989.
Teach Yourself How to Learn: Strategies You Can Use to Ace Any Course at Any Level. Sandra Yancy McGuire and Mark McDaniel. (2018). ISBN-13: 978-1620367568.
The Money Book for the Young, Fabulous & Broke. Suze Orman. (2005). This is a great book for young adults.
Reading for Parents (pdf document of a list of books)
Resources
College Parents of America. College Parents of America's mission is to promote greater student achievement & completion of post-secondary education. Please join us for helpful tips, insights & benefits that support student success.
College Parent Central. This site is designed to give you information, and food for thought, about college and about parenting a college student. If you have a son or daughter currently attending college, or getting ready to go to college soon, we hope that you will find College Parent Central helpful.