The Green Projects Initiative allows UIS students, faculty, and staff to play a direct role in making our campus more environmentally sustainable.
Sustainability
A sustainable campus is environmentally healthy, economically vibrant, and socially inclusive.
UIS Green Projects serves as an avenue for students to take a leadership role in making UIS and the surrounding community more environmentally friendly. We encourage and finance student-driven initiatives that contribute tosustainability.
The Green Fee Committee helps members of our campus community design projects that will help UIS become more sustainable. Each year, we select the best projects proposed by students, faculty, and staff. We will collaborate to implement projects using funds provided by the Student Green Fee. UIS students maintain the majority on the committee as we select projects to fund, and students work together with UIS faculty and staff to implement these projects.
Making a Difference
To help us make a difference here at UIS right now, you can:
Create Green Projects
Use the links below to learn about our green projects and the proposal process.
Participate in the Green Community
We have several opportunities to be active in green initiatives on campus. Use the links below to learn more about these groups.
Sit in on a Green Fee Committee meeting
Sit in on the faculty-led Campus Senate Committee on Sustainability meetings.
Join the UIS Community Garden Club.
Be a Green Projects Leader
We need motivated students to serve on our Green Fee Committee and to help implement our Green Projects. Use the links below to explore these possibilities.
Apply to be a campus sustainability projects coordinator

Each Fall semester, UIS students can apply to be one of the Campus Sustainability Projects Coordinators. Two part-time (20 hours/week) positions are available. Contact Dr. Megan Styles at mstyl2@uis.edu for more information.

Apply to serve on the student-led Green Fee Committee
Student-Funded, Student-Driven
The student-funded Green Projects Initiative makes it possible for students to have a significant and influential role in making our campus, as well as the surrounding community, more sustainable. The initiative extends our university's motto, "Leadership lived," in an environmental direction.
Each semester, full-time students contribute $5 to a green fee fund. Students, faculty, and staff can develop short-term service or long-term infrastructure project proposals, and the student-led Green Fee Committee selects which projects to fund. The committee works with the proposers to make the green projects come to life before the end of the academic year. Two student employees serve as our Campus Sustainability Projects Coordinators, and they play a lead role in project implementation.
The UIS student body voted to approve the green fee in Spring 2016. The UIS Student Fees Committee approved the green fee in Fall 2016, and the University of Illinois Board of Trustees approved it in Spring 2017. The student-led committee reviewed green project proposals for the first time in Fall 2017, and the first round of green projects were implemented in Spring 2018. See our successful green projects.
Examples of green projects that could be funded by this initiative include:
A solar panel charging station for cell phones and laptops.
More effective recycling bins and educational signage.
An on-campus compost system or food pulper.
Anything that UIS students, faculty, and staff want to propose as a sustainability project. The purpose of these funds is to allow the UIS community to design and fund the projects that matter to most to us!
Have an idea? Submit a project to Get Involved.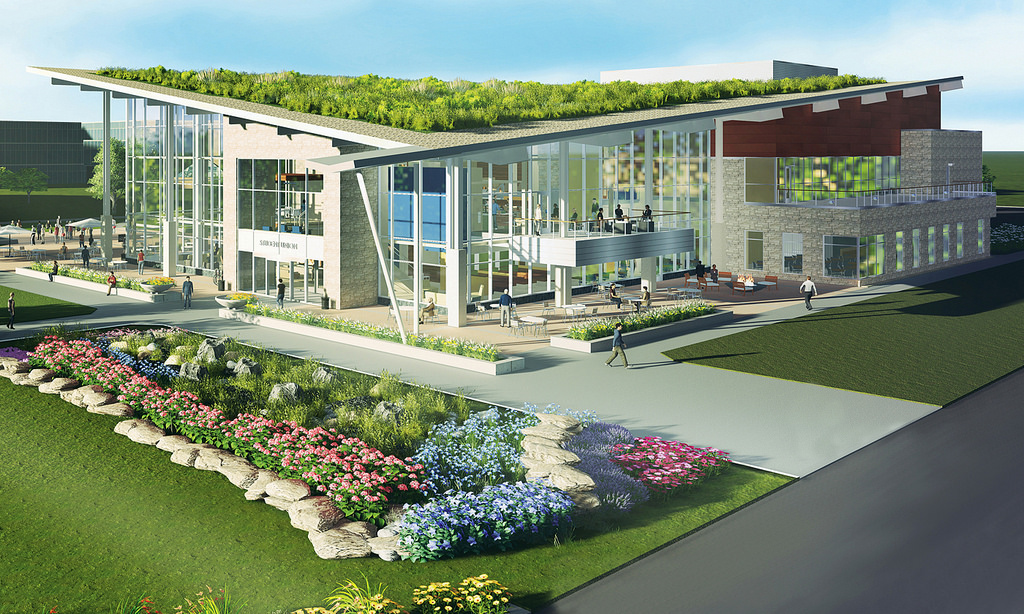 Contact
Please direct any questions, comments or concerns to greenprojects@uis.edu.
---
Department News
Green Projects News
Sep 18, 2021
On September 18, 2020, the Green Fee Committee had a record 12 student applicants to join.  We hope that those not selected this year will strongly consider…
Feb 21, 2021
On February 2, 2021, the Green Fee Committee approved 11 new sustainable projects!  These new efforts, submitted by UIS students, faculty, and staff, are a…