Next Election: General Primary, March 19, 2024
Voting is a right and an important part of being an engaged citizen. The information provided here is intended to help make participating in this this process as easy as possible for the campus community.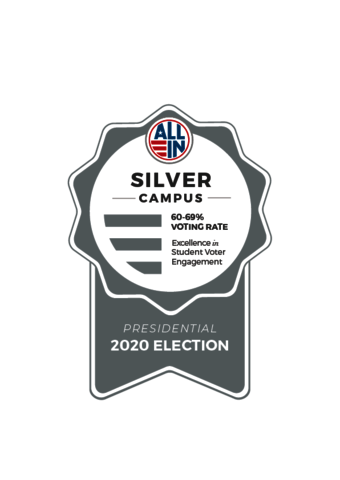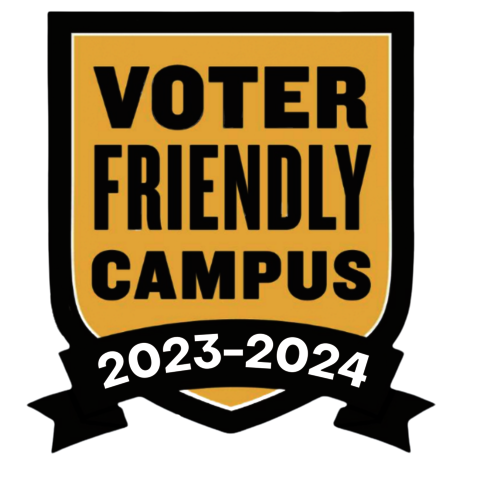 Who can register to vote?
You must be a US citizen;
You must be at least 18 years of age by Election Day; 17 years of age to vote in a General Primary if individual will be 18 as of the following General Election;
You must have been a resident of the precinct at least 30 days prior to Election Day
Where can I register to vote?
In person
You can register during any Voter Registration Event hosted on campus. Dates and times will be listed on UIS Connection or you can register on campus at the Volunteer Center, Union 103 by making an appointment with Connie Komnick (217-206-7828). Additionally, you can register at a county clerk's office, the Board of Elections Office, city and village offices, township offices, with precinct committeemen, and at schools, public libraries or military recruitment Offices.
Where do I vote?
Where you vote depends on the address you use when you register to vote. You can check your polling place location at: Polling Place Locator
Using your UIS address:
As a student you can choose to vote here in Springfield. Students using on campus addresses will vote in Capital Precinct 14. If you wish to vote here using your Springfield address, you must register (or submit a change of address voter registration) to reflect your Springfield address. A proof of residence letter is available from the UIS Residence Life office. Additionally, early voting is available on campus. Check UIS Connection for dates and times.
Using your home/permanent address
You also have the option to vote using your permanent/home address if you prefer to vote there. You can look up your local polling station at the Polling Place Locator listed above.
Early voting and voting by mail (absentee voting)
Many college students and staff may be unable to visit their polling station on election day. In this case there are additional options that will allow you to cast your vote.
Early voting
Registered voters may cast a ballot in person prior to Election Day without having to provide a reason for wanting to vote early. This ballot is cast by personal appearance at the office of the election authority or at an Early Voting Center. These locations typically have weekend hours that accommodate students and those employed full-time. Early voting locations will be posted prior to election day.
Voting by mail
Registered voters may apply for a vote by mail ballot (previously known as an absentee ballot). A voter must obtain an application for a vote by mail ballot, either by mail, in person, or online. The online request form can be found at: Mail Ballot Request and at the latest, must be postmarked on election day (and received within 14 days of the election).