We encourage new students to consider the Leadership for Life Service program but we provide all students with several ways to get involved with service throughout their time at UIS.
Leadership for Life Service Program
The Leadership for Life Service Wing, also known as L4L, is a service and leadership community within Lincoln Residence Hall. Students admitted to L4Lhave the opportunity to live together, take a class together, and commit to doing service together.
The First Year
The Leadership for Life Service Wing, also known as L4L, is a service and leadership community within the UIS Residence Halls. Students admitted to L4L take a class together, commit to doing service together and are encouraged to live on the L4L floor. Students focus on experiences in five core areas including: Community Awareness, Youth and Education, Sustainability, Public Health, and Hunger and Homelessness. The purpose of the program is to provide a positive environment through which students can take the first steps toward a lifelong commitment to community involvement.
Beyond the First Year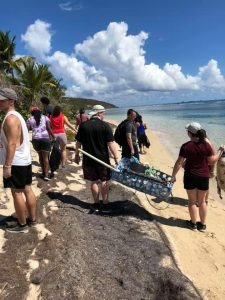 After the first year, L4L members become eligible for positions on the Leadership Team and as Committee Chairs for activities in the core service areas. Leadership Team members work with the Volunteer and Civic Engagement Center to steer the overall program. Committee Chairs work throughout the year to assist first year students in their respective core areas. These positions provide students with opportunities to enrich their service experience by becoming leaders among their peers.
How do I apply?
Students planning to live on campus in Leadership for Life Housing, should complete a housing application and check the box for Leadership for Life (if you have already completed the housing application and didn't check the L4L box, it's fine, just skip to step 2)
Fill out the Leadership for Life online application form. Priority application deadline is June 15 in order to ensure housing with other L4L students if choosing that option. Applications will be accepted until the program fills, however housing on the Leadership For Life wing is not guaranteed after the priority deadline. Admission is on a rolling basis so early application is recommended.
Once your application has been submitted, the Volunteer & Civic Engagement Center will contact you to schedule a brief phone interview.
If you are selected for the program you will be given permission to enroll in the Leadership for Life First Semester Course, IPL 202-Service Immersion. (This course fulfills an Engaged Citizenship Common Experience requirement at UIS in the area of Engagement Experience.) Once registration for this course is complete, either at orientation or online, the University Housing Office will assign your room and will notify you of your assignment.