Bullying
Bullying is not just kids being kids. Bullying involves isolation, humiliation and persecution. A large percent of bullying occurs in front of people. By publicly dominating the victim and demonstrating their lack of social support, the bully establishes a "right" to torment them. Once that happens, it reduces the chance that anyone will step forward to help the victim. Since the bully needs an audience, watching is almost as bad as joining in.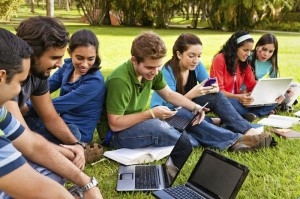 Cyberbullying is when a child, preteen or teen uses the internet to bully someone. It might be name-calling or creating fake profiles. If an adult becomes involved, it is cyber-harassment or cyberstalking. Adult cyber-harassment or cyberstalking is NEVER called cyberbullying.
Depression is the most common outcome for those who are bullied in person. The same may be true for some who are bullied or harassed online. Cyberbully 411 provides resources for those who have questions about or who have been targeted by online harassment.
Facts & Research on Cyberbullying from Cyberbullying Research Center
Bullying and Substance Abuse: Who It Affects and Why from DrugRehab.com