Student Accounting Society
About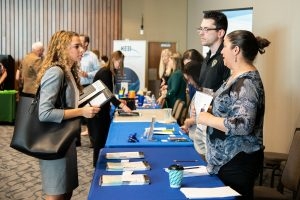 The Student Accounting Society (SAS) is a UIS registered student organization (RSO) that bridges accounting students with the accounting world. SAS offers not only guidance and support, but friendships and networks as well. We provide course insight, help with preparing for the CPA exam, and resources to find internships and career opportunities. It also serves as a vehicle for providing feedback to faculty and the Accountancy program. For the most up-to-date information about what's happening check out the UIS Department of Accounting, Economics, and Finance Facebook page!
Contact
Students interested in joining SAS should send an email to president Jessica Simmons at Jessica Simmons and the graduate assistant at UISGAAccountancy@uis.edu.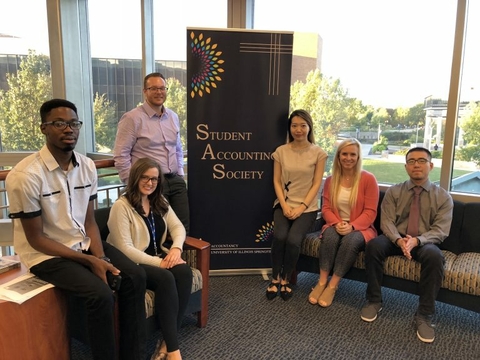 Dr. Mark Buxton, Associate Professor, serves as the UIS faculty adviser to the Student Accounting Society. For information about this society, you may email Dr. Buxton or contact by phone at 217-206-7914.
Current Officers
President: Jessica Simmons
Vice-President: Emily Scudella
Secretary: Sarah Hammond
Treasurer: TBD
Special Event Coordinator: TBD
Assistant Special Event Coordinator: Maddison Allen
Webmaster: Kelly Johnigk
---
Beta Gamma Sigma Honor Society
Beta Gamma Sigma is the international honor society serving business programs accredited by the Association to Advance Collegiate Schools of Business (AACSB International). Membership in Beta Gamma Sigma is the highest recognition a business student anywhere in the world can receive in a business program accredited by AACSB International. The society grants admission to the top 10 percent of the baccalaureate class and the top 20 percent of the graduate students. For more information about the honor society and recipients, email Dr. Jorge Villegas or contact by phone at 217-206-7972.
---
Other Student Organizations