Data Analytics, a joint program by the Departments of CS and Mathematics, prepares students for data analytics careers or entry to a Ph.D. program.
Why Data Analytics?
There is an enormous demand for data scientists who can interpret the extraordinary amounts of information being produced and collected. Organizations in business and government are eager to leverage data to improve their productivity, allocate resources, minimize risk, increase transparency, gain new insights, and maintain their competitive advantage.
Points of Pride
The M.S. degree in Data Analytics is: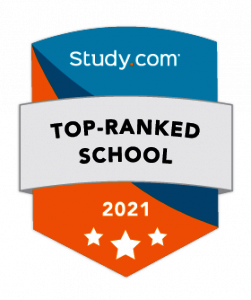 1. University of Illinois at Springfield
| Tuition | Acceptance Rate | Graduation Rate | Financial Aid % | Placement Services | Career Services | Accepts |
| --- | --- | --- | --- | --- | --- | --- |
| $11,206 | 77% | 54% | 96% | Yes | Yes | AP / NCCRS Credits |
The University of Illinois at Springfield tops the list of best online master's in data science programs with its Master of Science in Data Analytics program and its interdisciplinary approach in computer and mathematical science. This hands-on program is offered fully online, also leveraging public datasets for real-world experience with data science and using technology to teach data analysis and storage in cloud services. Students can also take advantage of research opportunities guided by faculty scholars in big data, data mining, machine learning, and more. Students will be well-prepared for a career in data analytics or to continue to a Ph.D. program.
Source: Best Online Master's in Data Science Programs
All prerequisite classes are available both online and on campus.
Program Highlights
Hands-on
Several courses have significant hands-on components. Students learn how to tackle real-world problems through public datasets that are made available by governmental and non-governmental organizations at the state, national, and international levels.
Technology-based learning
Students are assigned a cluster of virtual machines to store, process, and visualize large datasets. In addition, students get experience with storage and analysis of data in commercial cloud services such as Amazon Web Services.
Research opportunities
Several faculty members are involved in data analytics-related research, including big data, data mining, machine learning, and statistics, and involve their students in research projects. Professors also bring their scholarly expertise into the classroom and motivate research through literature review assignments, discussion forums, and final projects.
INFORMATION FOR INTERNATIONAL STUDENTS
F1 students must have completed a course in data structures and algorithms to be considered for admission to the master's degree program.
F1 students are not eligible for the online program.
Program Details
Applications for the M.S. in Data Analytics program are accepted each spring and fall semester. The Data Analytics program may, at its own discretion, accept new students in the summer semester, and consider accepting students under conditional admission, thereby allowing students to take classes at UIS to complete the program's entrance requirements.
We also offer the Data Analytics Graduate Certificate designed for students who would like to acquire the basic knowledge and skills required for data science professionals to boost their marketability. The certificate provides fundamental knowledge in pre-processing, cleaning, exploring and visualizing data and machine learning and predictive analysis as well as storage, management and analysis of big data.