Atty. Paul Caselton
Instructor, Accounting
J.D., Stanford Law School
Email: pcase1@uis.edu
Phone: (217) 206-8175
Office: UHB 4038
Area of specialization: Tax
Paul Caselton, J.D., visiting professor of accountancy, received a Juris Doctor degree from Stanford Law School in 1985. He received a Bachelor's degree in Finance from the University of Illinois Urbana in 1982, and was awarded a Sells Award for the May 1982 CPA examination. From 2011 until he joined UIS full-time in January of 2016, he taught courses in tax, introductory financial accounting and business law as an adjunct lecturer. He worked for the Illinois Department of Revenue from 1996 through 2015, and was Deputy General Counsel – Income Tax from 1998 on. He worked for the law firm of Hopkins & Sutter in Chicago from 1985 through 1995, specializing in federal income tax and Illinois tax matters. He served in the Navy from 1973 through 1978. His teaching and research interests include tax and state government.
---
Dr. Carol Jessup
Professor Emeritus, Accounting
CPA, CFE, Ph.D., Saint Louis University
Email: cjess1@uis.edu
Phone: (217) 206-7923
Areas of specialization: Auditing, Governmental and Nonprofit Accounting
Carol Jessup, Ph.D., CPA and CFE, professor of accountancy, was manager of the city of Springfield's finance department and an original staff member of the state of Illinois' GAAP project team. She was also an economic analyst with the Illinois Commerce Commission, and an internal auditor for the Illinois Capital Development Board. Her primary teaching areas are financial accounting, auditing, governmental and nonprofit accounting and accounting information systems. Dr. Jessup is a CPA and CFE and received a B.A. and M.A. degrees in Accounting from Sangamon State University and a Ph.D. in Business Administration from St. Louis University. She has taught at Illinois College, Southern Illinois University Edwardsville, Lincoln Land Community College and Springfield College in Illinois.
---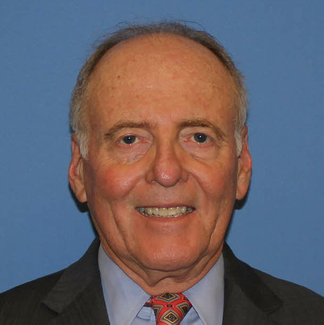 Atty. Stephen Scott
Instructor, Accounting
CPA, J.D., Chicago Kent College of Law
Email: rss@scottnscottlaw.com
Phone: (217) 753-8200
Area of specialization: Law
Atty. Scott is a practicing attorney and is a partner with Scott & Scott, P.C. in Springfield, Illinois, concentrating in estate planning, taxation, civil litigation, business formation and dissolution, corporate law, bankruptcy, and other commercial law. He is a director of the American Association of Attorney/Certified Public Accountants and is President Elect of the Illinois Association of Attorney/Certified Public Accountants. He is a member of the Illinois C.P.A. Society. He has lectured and written articles for the National Business Institute and others. Steve holds leadership positions in several professional organizations. He is past President and a current director of the American Academy of Attorney-Certified Public Accountants (AAA-CPA), and Past Chair of the Corporate Law Departments Section Council of the Illinois State Bar Association. He is a member of and formerly served as the President and a Director of the Illinois Association of Attorney-Certified Public Accountants (IAA-CPA) and is a member of the American Inns of Court, Lincoln-Douglas Chapter. He is also a Regent of the American College of Attorney-Certified Public Accountants. He has served the community through participation in civic, charitable and educational groups. He was President of Kids-at-Heart, Inc., which built and operated the Ronald McDonald House in Springfield, Illinois. He is currently a member of the Illinois Bar Foundation which supports attorneys in need and multiple groups providing legal assistance to those unable to pay for legal representation. Steve was formerly the Commodore of Island Bay Yacht Club and President of the Springfield Ski Club. He was a member of the Board of Directors of the Sangamo Club. Steve concentrates his law practice in Estate Planning and Administration, Corporate and Commercial Law, Taxation and Tax Court, Real Estate, Commercial Bankruptcy (primarily Chapter 11 cases), and Commercial Litigation. He is rated "AV Preeminent" by Martindale-Hubbell in both legal ability and ethical standards. He has frequently lectured for the American Business Institute and participates in estate planning lectures with the AAA-CPA, and various financial organizations.
Professor Scott instructed Commercial Law, Business Ethics for CPAs, and Fiduciary Taxation within Accounting Departments of UIS and its predecessor, Sangamon State University (SSU), since Spring, 1978, more than 42 years. He retired from teaching in Spring 2020, but still enjoys ongoing associations with many of the nearly 2,000 students he taught and the many teaching colleagues he has known over the years.