Freshwater Mussels
Native freshwater mussels represent a diverse and important group of organisms. They provide a number of useful ecosystem services, such as filtering and cleaning waterways. Many species of native freshwater mussel have gone extinct and others are threatened or endangered, yet despite their importance mussels have received little attention. This may be due to their scarcity and non-charismatic nature.
Our hope is that outreach materials, such as these videos created by Environmental Studies Master's student Dakota Kobler, will bring more attention to freshwater mussels.
Litter and Plastics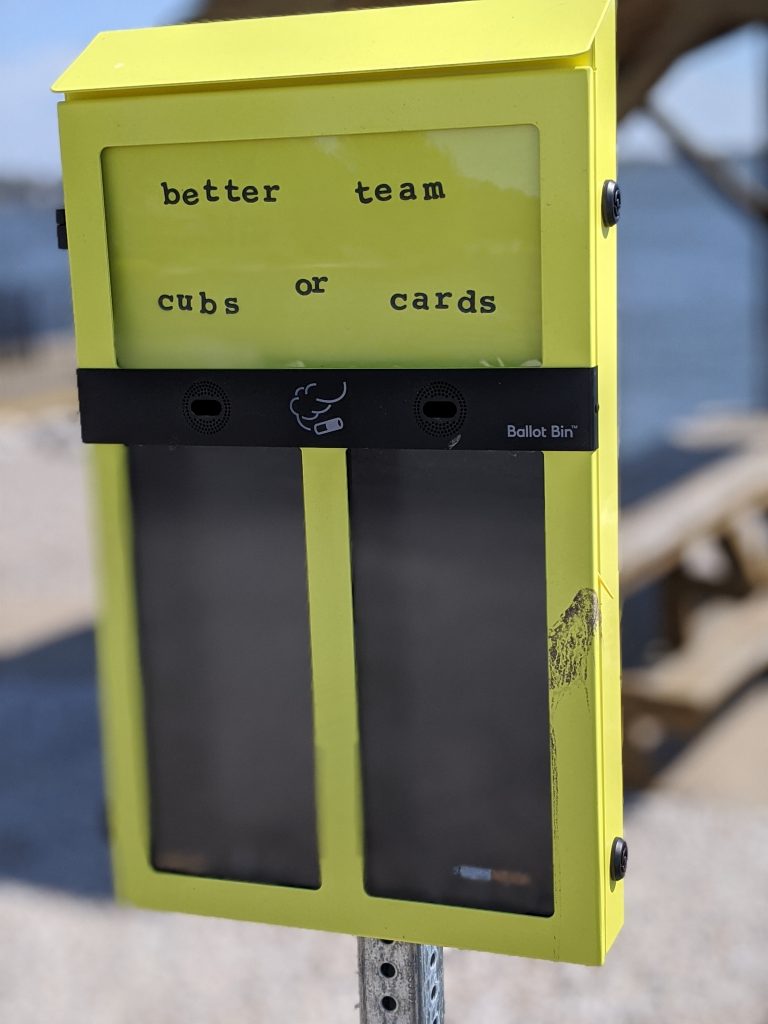 Litter, debris, and chemicals in our waterways are increasingly common topics in the news, as freshwater pollution has gained attention from scientists, artists, policy-makers, the medical community, and the general public. In collaboration with Dr. Anne-Marie Hanson (Environmental Studies) and CWLP (City, Water, Light & Power), the UIS Field Station at Lake Springfield is working to reduce litter in Lake Springfield and other freshwater ways in central Illinois.
One of our first projects is aimed at reducing cigarette butt littering through the use of cigarette ballot bins. Cigarette butts are composed almost exclusively of plastic, yet they have become so common on the landscape that many people do not even consider them to be litter. These bins are the first of several steps we will be taking to raise awareness about litter and reduce the most common types of litter in Lake Springfield.