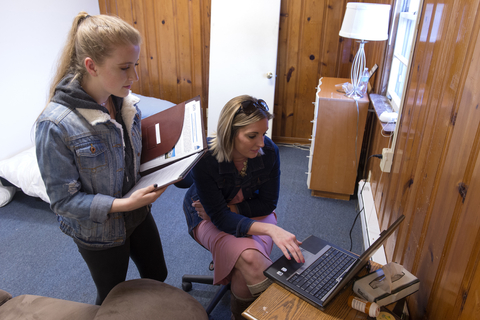 The University of Illinois Springfield Child Advocacy Studies (CAST) program is designed to educate the next generation of mandated reporters as well as those professionals already working in the child welfare field.
The CAST curriculum includes core courses aimed at increasing knowledge of key child maltreatment concepts. These courses are offered entirely online, so the certificate may be completed without ever setting foot on campus. Students interested in this certificate have a few choices for completing it.
Current UIS degree-seeking students in public administration, criminal justice, social work, human services, legal studies, or teacher education may select the three required courses as electives in their program.
Non-degree-seeking students must be admitted to the university and then take the three required courses. Standard tuition rates and fees apply.
In early 2020, professionals may fulfill continuing education requirements and earn CAST certification. Details will be available soon.
CAST is Cross Listed
Public Administration
Teacher Education
Social Work
Psychology
CAST Courses: 3 Electives Required
PAD 481: Perspectives on Child Maltreatment and Child Advocacy (Required)
PAD 482: Global Child Advocacy Studies OR PSY 484: Childhood Trauma: Risk and Resiliency
PAD 483: Professional and System Response to Child Maltreatment (Required)