The core professional degree for a communication career
The Bachelor's Degree in Communication Studies is offered in an online format, which has the same degree requirements and faculty as the on-ground format. Our online program provides students the opportunity to actively participate in a diverse and dynamic learning community, while they complete their degrees in their free time via modern technologies.
"Business leaders and top CEO's consistently say good communication is the top skill they expect and desire from their employees. Our programs help students develop strong public speaking, interviewing, strategic communication planning, and writing skills."

~Ann E Strahle
Program Facts
On-Campus & Online
Earn your degree on-campus or online, to fit your flexible schedule.
16 - 24 Months
Accommodates the Schedules of Working Professionals
Career Outlook
Human relations, public relations and journalism, and utilizing practical skills in digital photography, video and web production and radio
Our Bachelor's online degree in Communication program
Instruct the student in general communication theory and technology.
Provide the student with an opportunity for more intensive study in a specific area of communication
Ensure the student can apply knowledge of general communication theory and technology to specific social problems

Program Deliverables
Understanding Media, Media Writing, Digital Media, Mass Media, Media Criticism, Multimedia Reporting
Oral Communication, Speech & Debate I & II
Human Sexualities, Dating and Relating, Gender Communication
Photography I & II, Photojournalism & Photo Documentary: Storytelling in Images
Interpersonal Communication, Organizational Communication, Business and Managerial Communication
Public Affairs Reporting
Digital 3D Modeling, Advertising, Persuasion
Audio Production, Radio & Radio Practicum
Voice and Movement, Acting, Directing for the Theatre
Media and Social Change, Media Law And Ethics
Visual Storytelling and Reporting
Journalism, Entrepreneurial Journalism, Advanced Visual Field Reporting
Public Relations, Writing for Public Relations, Public Relations in Organizations
Feature Writing, Editing, Social Media
Computer-Mediated Interpersonal Communication
Small Group Communication, Nonverbal Communication, Family Communication
Intercultural Communication, Interracial Communication
The Beatles: Popular Music and Society
Digital Media: Print, Web, Typography, Animation
Fake News and Fact-Checking, Global Media
Interviewing, Conflict Management, Communication Ethics
Comm Research in Action
Political Communication in the United States
Graduate Study & Research Methods in Communication
Communication Theory, Organizational Communication Theory
Meaning And Social Structure, Social and Cultural Effects of Mass Media, Women and Media
New Technologies in Electronic Media
Interactive/Multimedia Technologies
Film and Culture: A Global Perspective
Communication, Culture, and Power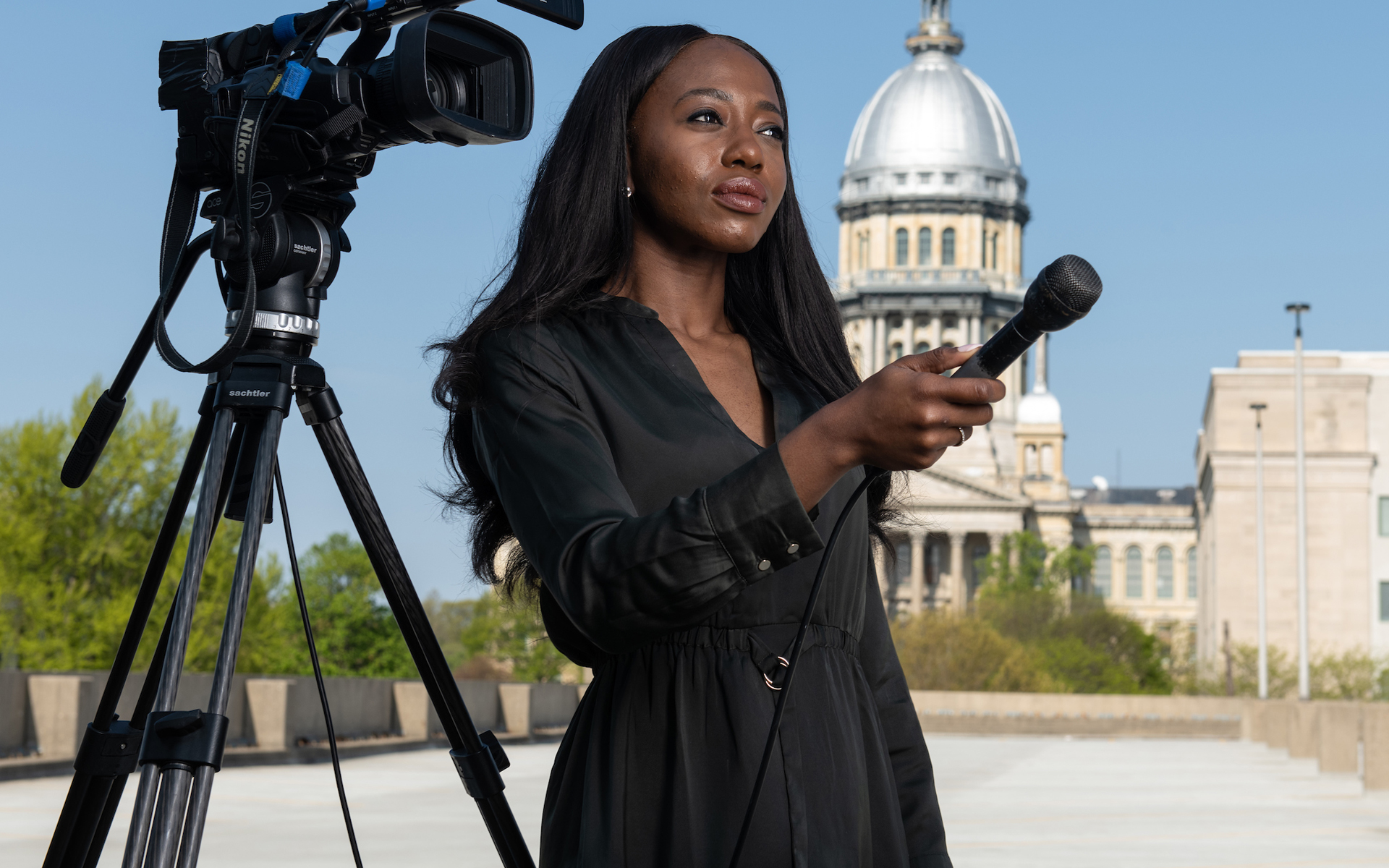 Communication B.A online curriculum
Courses help students improve their skills in writing, speaking, and understanding the messages of others in individual, group, and mass media contexts. To accomplish these goals, the curriculum addresses the theoretical, critical, and technical aspects of communication.