How We Learn
Many researchers have developed models about learning.
learning as a quantitative increase in knowledge
learning as memorizing and storing information that can be reproduced
learning as acquiring facts, skills or methods
learning as abstracting meaning or relating parts of the subject matter to each other and to the real world
learning as interpreting or understanding reality in a different way
---
The Orientation, Coaching, Tuning and Routinization Model
Another model of learning stages proposed by Chan, Lin, Lin and Kuo (1993) is called the OCTR Model.
OCTR suggests four stages in human learning:
orientation (relating prior knowledge)
coaching (apprenticeship learning)
tuning and routinization (practice with gradually more student autonomy).
This model emphasises the constructivist view and also assumes knowledge consists of units and links. The distinction is made between strong and weak links. The four stages in learning involve the creation of weak and strong links between "proper old knowledge" and new material. The stages in the learning model are qualitatively explained in cognitive terms through processes of:
connection (weak links are created between old knowledge and new knowledge)
accretion (knowledge is expanded with many new weak links created)
articulation (links are strengthened while some are deleted)
solidification (units and links are strengthened)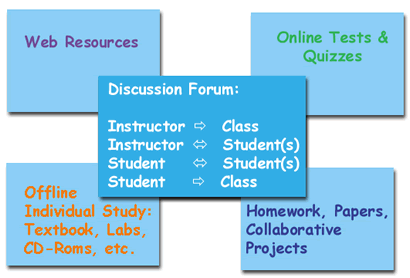 Chan T, Lin C, Lin S and Kuo H (1993) OCTR: A model of learning stages. In Brna P, Ohlsson S and Pain H (eds) Proceedings of AI-ED 93 . Scotland, August 1993. ACCE publication.